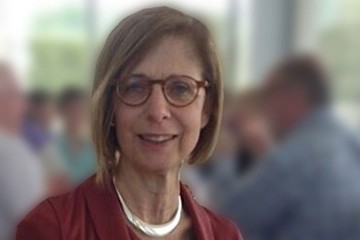 A Florida State University professor who specializes in medieval and early modern French literature has earned back-to-back honors after receiving two of the most prestigious fellowships in the humanities.
Lori J. Walters, the Harry F. Williams Professor of French in the Department of Modern Languages and Linguistics, has been awarded a National Endowment for the Humanities (NEH) Fellowship and an American Council of Learned Societies (ACLS) Fellowship for 2016-2017. Both grants are ranked as "highly prestigious" in FSU's Extraordinary Accomplishments Program, an incentive program that recognizes faculty achievements and encourages research development.
Walters will use the fellowships to conduct research at two Toronto medieval research libraries — one at the Pontifical Institute and the other at the University of Toronto, where she is a visiting scholar at the Center for Medieval Studies.
"I feel amazed and extremely grateful about receiving two such preeminent fellowships in such short order," Walters said. "Given the slim rate of acceptance for both, I wouldn't have considered applying for an NEH, except for the encouragement given to me by (College of) Arts and Sciences Dean Sam Huckaba. After putting so much time and effort into that application process, I decided to enhance my chances by applying for an ACLS as well. Imagine my surprise when I received two such highly sought-after awards! Both are strong validations of my project.
"I am also heartened by the fact that in this year's ACLS competition I was one of six medievalists chosen out of a total of 67 awardees. That's over 11 percent! The selection process indicates the importance that this highly prestigious organization accords to medieval studies within the humanities."
Huckaba offered praise to Walters for her successes.
"It is a pleasure to celebrate Lori's great success at winning not one, but two coveted fellowship awards," he said. "Her research has hit a lofty gear and is being recognized at the highest levels. We are very proud of her achievements."
"The awards provide me with an entire year to devote to my project," Walters said. "This is a real blessing for a professor, since so much of our time is given over to teaching and related responsibilities. Besides being a great honor for me, the awards are also a tribute to this remarkable woman whose contributions have not yet been fully appreciated," she said.
Christine de Pizan (1365 – c. 1430) was a late medieval author who wrote for French royal courts during the reign of Charles VI. She composed both poetry and prose works such as biographies and books containing practical advice for women.
"My project breaks new ground because will take into account her supervision of her own workshop, which turned out 54 manuscripts that have survived to the present day (which means that there may have been even more of them!)."
Walters' accomplishment in earning two top-tier fellowships earned kudos from Mark Pietralunga, chairman of the Department of Modern Languages and Linguistics.
"To receive not one but two of the most preeminent fellowships for scholars in the humanities is truly exceptional," he said. "Each is highly competitive, with a funding ratio between 6 and 7 percent. This unusual honor of holding fellowships from both the NEH and the American Council of Learned Societies eloquently underscores Professor Walters' valuable and groundbreaking contributions to Christine de Pizan studies."