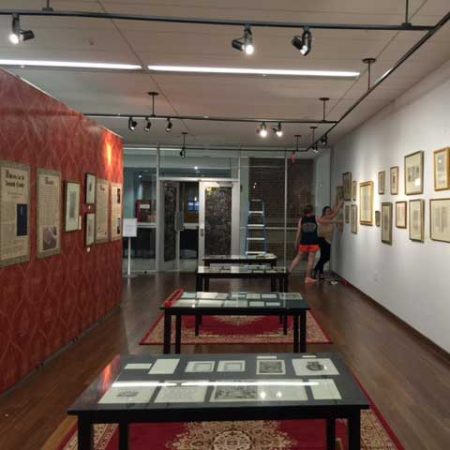 A museum object class in Florida State University's Department of Art History will host its grand opening of the exhibition "Inked: An Evolution of Print Culture" at 5:30 p.m. Monday, April 18, at the William Johnston Building Gallery.
Twelve students from the class taught by doctoral candidate Alison Reilly created the exhibition, which runs through April 28. The exhibition features a collection of Renaissance prints donated by FSU professor Tobias Mostel, the first-edition of John Milton's "Paradise Lost" and a 16th century title page from a Martin Luther Bible.
"The collection on view includes pages from more than 40 well-known volumes," Reilly said. "The students will present both the prints as well as their research on the works in the upcoming exhibition."
The show aims to emphasize the important aspects of print culture and its history such as collecting practices, the evolution of the printing press and the artistic processes of print art.
The class spent the entire spring semester acting as true museum curators by researching and framing the work, designing the show, creating a website and fundraising their efforts through SparkFSU.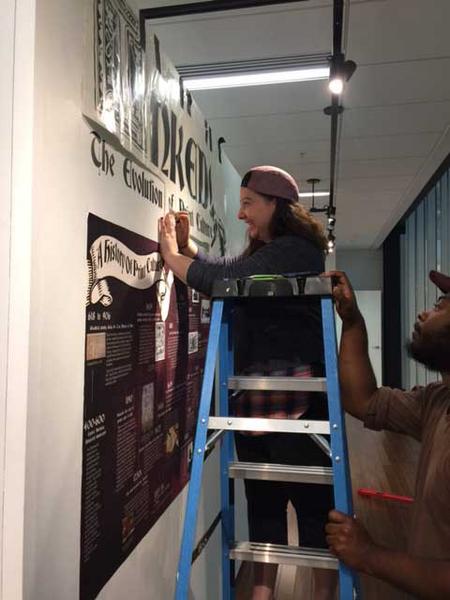 "I could not be prouder of my students this semester," Reilly said. "They worked tirelessly to learn the principles and methods of museum exhibitions, and I am thrilled to see the students adapt those lessons to a show that reflects their own creativity."
The museum objects class is held every fall and spring semester and provides Art History majors with real-life experience in the curating, development and installation of art. The Fall 2015 class ended their semester with the exhibition "This is How It Happened: An Officer's Perspective on the Okinawa Occupation," which featured objects and photographs donated by the family of a World War II veteran.
The exhibition is free and open to the public from 10 a.m. to 3 p.m. weekdays through April 28.