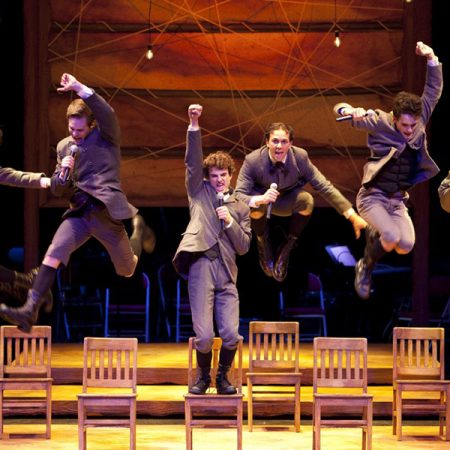 Florida State University's School of Theatre was listed as one of the top 10 colleges represented by alumni in current Broadway productions bythe publication Playbill last week.
FifteenFSU alumni are in or will be in shows on Broadway this season. FSU is one of only three public universities that made the list.
In addition to these working artists, School of Theatre alumni can be seen on stage in national tours and regional theatres across the country.
"The School of Theatre at Florida State has been bridging the gap between education and the profession for over 40 years," said Cameron Jackson, executive director of the School of Theatre. "In true Seminole spirit, these fine artists stand on the shoulders of so many that have come before and pave the way for those yet to come. They definitely have the strength to lead skills to succeed and the character to make a difference in the arts."
Read more about the Playbill ranking:
http://cfa.fsu.edu/school-of-theatre-on-broadways-big-10/