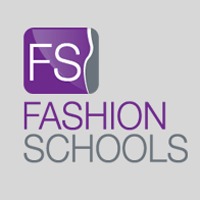 Florida State University's Department of Retail, Merchandising and Product Development (RMPD) jumped 15 spots to No. 7 nationally on Fashion-Schools.org's most recent list of Fashion Merchandising School rankings.
The website annually ranks the Top 50 fashion merchandising schools in the country. Florida State also moved up one spot to No. 2 among programs in the South, and was listed No. 6 nationally among public schools and colleges in the 2015 rankings.
"The Department of Retail, Merchandising and Product Development is pleased that our rankings improved over last year," said Sherry Schofield, FSU's Carol Avery Professor and chair of the department."We have been working hard to make sure that the curriculum stays at the leading edge of this quickly changing industry, while simultaneously preparing our students to be leaders in the field."
The department, in the College of Human Sciences, prepares its graduates through a strong focus on industry technology and the complex processes involved in the merchandising function, including business strategy, design, product development, planning, allocating, buying, distribution, personnel management, floor merchandising and sales. The department has ties to more than 200 companies, government agencies and trade organizations enabling it to offer RMPD majors outstanding internship and placement opportunities.
The Fashion-Schools.org rankings consider peer recommendations, academic reputation, admissions selectivity and "depth and breadth of faculty," among other factors.
This is the third year Fashion-Schools.org has published the rankings.