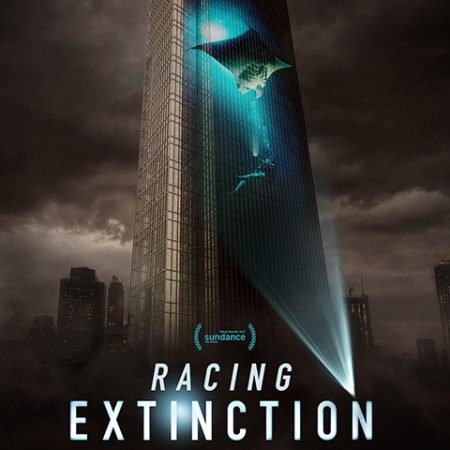 Academy Award-winning director Louie Psihoyos will screen his newest motion picture, "Racing Extinction," at 7:30 p.m. Sunday, Feb. 15, at Ruby Diamond Concert Hall for the "The Movie You Haven't Seen" event —a part of the Opening Nights Performing Arts series at Florida State University.
The screening will be the film's first public showing since it made its world premiereat the 2015 Sundance Film Festival to capacity audiences and standing ovations.
In this new work produced by Olivia Ahnemann and Fisher Stevens, Psihoyos assembles a team of artists and activists on an undercover operation to expose the hidden world of endangered species. The team spans the globe infiltrating the world's most dangerous black markets and using high tech tactics to document the link between carbon emissions and species extinction.
"'Racing Extinction' is theexactlythe type of film we should be presenting at Opening Nights," said Christopher Heacox, executive director of annual performing arts series. "It is a beautifully cinematic piece of art thatentertains and has a message for our university and global communities."
Psihoyos, who is the executive director of the Oceanic Preservation Society, won an Academy Award in 2010 for his first documentary "The Cove." He is widely regarded as one of the world's most prominent still photographers and has traveled the world for National Geographic and several other prominent publications.
"With this project, I want to tackle the most important problem the world has ever faced, the epic loss of biodiversity," Psihoyos said. "By combining a compelling film and a groundbreaking activation campaign, we want to create a movement for change."
Several Florida State alumni worked on the film, including co-producer Gina Papabeis and associate producer Adrienne Hall. Both Papabeis and Hall were assistants in FSU's Torchlight Program during their college careers.
"We arefortunate to have Louie join usin presenting this riveting and important feature that will captivate audiences worldwide," Cohen said. "We are returning to our roots by bringing our Opening Nights selection directly from the Sundance Film Festival this year."
Following the screening, Psihoyos will join Paul Cohen, executive director of FSU's Torchlight Program and filmmaker-in-residence at the College of Motion Picture Arts, for a question and answer session with the audience.
Since its inception in 1999, Opening Nights has presented an annual film. Silent films, local creations, Academy Award nominees and international film circuit delights have each added to the collective cinema experience in Tallahassee.
"Racing Extinction" is appropriatefor audiences 13 years and older. Tickets are available at http://openingnights.fsu.edu.