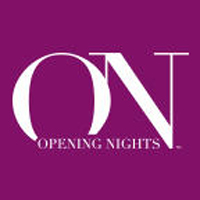 Performers and artists from throughout the world will converge in Tallahassee in February as the Opening Nights Performing Arts series at Florida State University presents 18 events at six different local venues throughout the month. The February festival remains at the heart of the annual series, which now runs from October through April.
This season's schedule offers an eclectic mix of artists in the areas of music, dance, theater, creative writing, film and visual arts.
Series highlights include performances by world-renowned cellist Yo-Yo Ma, banjo virtuoso Béla Fleck, violinist Joshua Bell and "Orange is the New Black" author and activist Piper Kerman.
"We are excited about the Tallahassee debuts of many of the performers in 2015," said Christopher J. Heacox, executive director of Opening Nights. "We are always proud to welcome new and varied artists to the community. Although some shows are sold out, tickets are still available to several world-class performances."
Some of the performers making their first appearance in Tallahassee are pianist, composer, and MacArthur Genius Award winner Vijay Iyer; the all-male ballerina troupe Les Ballets Trockadero de Monte Carlo; Nashville's The Time Jumpers featuring Vince Gill; organist Cameron Carpenter and his International Touring Organ; and Brooklyn's Bhangra/jazz/hip-hop brass band Red Baraat.
For a complete 2015 schedule or to purchase tickets, visit http://openingnights.fsu.edu/.
In addition, student RUSH tickets will be available starting Tues., Jan. 27; $10 student RUSH tickets will be available 24 hours before each event in all sections, pending availability and limited to two RUSH tickets per student ID. For additional ticket information, visit openingnights.fsu.edu.
The Opening Nights schedule for this season is as follows:
Jan. 29 — Yo-Yo Ma, 7:30 p.m., Ruby Diamond Auditorium: SOLD OUT. Cellist Yo-Yo Ma's discography includes over 90 albums, including more than 17 Grammy award winners. Ma has received numerous awards including the Avery Fisher Prize (1978), the National Medal of Arts (2001), the Sonning Prize (2006), the World Economic Forum's Crystal Award (2008), the Presidential Medal of Freedom (2010), the Polar Music Prize (2012), and the Vilcek Prize in Contemporary Music (2013). In 2011, Ma was recognized as a Kennedy Center Honoree.
Feb. 4 — Forbidden Broadway: Alive & Kicking!, 8 p.m., Turner Auditorium: $45, $30 or $15.Written by Gerald Alessandrini and co-directed with Phillip George, this award-winning satire has run off-Broadway for more than 25 years. In 2006, Alessandrini and the show were awarded Tony Honors for Excellence in Theater. With numerous versions, parodies and editions, "Alive and Kicking" features old favorites and new hits.
Feb. 6 — Vijay Iyer Trio, 7:30 p.m., Opperman Music Hall: $45 or $15.Grammy-nominated composer-pianist Vijay Iyer wants to reimagine what music can do in the world. With a degree in mathematics and physics from Yale and an interdisciplinary doctorate in music cognition from Berkeley, Iyer "crosses intellectual and artistic boundaries." The Los Angeles Times hailed his latest album, "Holding It Down: The Veterans' Dreams Project," as the No. 1 Jazz Album of the Year.
Feb. 7 — Les Ballets Trockadero de Monte Carlo, 7:30 p.m., Ruby Diamond Concert Hall: $55, $40, $25 or $15.Also known as The Trocks, this unique ballet parodies the clichés of romantic and classical ballet while enhancing the spirit of dance as an art form. Men dance all the parts and prove that they can dance en pointe. The company has performed on ABC News and for the Prince of Wales on the "Royal Variety Show."
Feb. 8 — The Knights with Béla Fleck, 7:30 p.m., Ruby Diamond Concert Hall: $65, $50, $35 or $15.Béla Fleck is a Grammy Award-winning banjo virtuoso who has reinvented the sound of the banjo in a career that has taken him all over the musical map. The Knights are an orchestral collective that have a passion for musical discovery. Together, they are planning a thrilling cross-genre program that will captivate audiences, including the Florida premiere of Fleck's banjo concerto "The Impostor."
Feb. 9 — The Time Jumpers featuring Dawn Sears, Vince Gill, Kenny Sears, and Ranger Doug Green, 7:30 p.m., Ruby Diamond Concert Hall: $65, $50, $35 or $15.The Time Jumpers are a country music ensemble that was established in Nashville in 1998. With a start at the Station Inn on slow Monday nights, soon their talents were bringing in larger crowds that included the ears of big stars like Bonnie Raitt, Reba McEntire, Norah Jones, The White Stripes, Kings of Leon, Jimmy Buffet and Kelly Clarkson.
Feb. 10 — Piper Kerman, 7:30 p.m., Ruby Diamond Concert Hall: $35 or $15.Most known for the Netflix spinoff of her memoir "Orange is the New Black: My Year in a Woman's Prison," Kerman travels across the country talking to people about the 15 months she spent in prison for her role in drug trafficking 10 years earlier. The memoir tells the stories of the women she met and the issues she faced while in prison and after prison.
Feb. 11 — Cameron Carpenter, 7:30 p.m., Ruby Diamond Concert Hall: $45, $35, $25 or $15.Carpenter is the first organist ever nominated for a Grammy Award for a solo album. From classical works, original compositions and collaborations with jazz and pop artists, Carpenter is determined to break the stereotype of organists and organ music. This will be the Florida premiere of Carpenter's International Touring Organ.
Feb. 12 — The King's Singers, 7:30 p.m., Ruby Diamond Concert Hall: $50, $40, $25 or $15.Spot-on intonation, impeccable vocal blend, flawless articulation and incisive timing make this ensemble a global sensation. With more than 150 recordings, the group joined the Gramophone Hall of Fame in 2013 and are two-time Grammy Award-winning artists.
Feb 13 — Bhangra 'n' Brass: Dirty Dozen Brass Band & Red Baraat, 7:30 p.m., Ruby Diamond Concert Hall: $50, $40, $25 or $15.Dirty Dozen is constantly touring in the U.S. and in more than 30 other countries on five continents sharing New Orleans brass and funk with the masses. Red Baraat's genre-bending sound incorporates North Indian Bhangra rhythms with elements of jazz, go-go, brass funk and hip-hop. The two come together for Bhangra 'n' Brass.
Feb. 13 – Mar. 29 — Museum of Fine Arts, Opening Ceremony Feb. 13, 6 p.m. — 8 p.m.; regular hours: 9 a.m. — 4 p.m. (M-F) and 1 p.m. — 4 p.m. (Sat.-Sun.), Museum of Fine Arts at Florida State University: Free.

Kurt Piehler's WWII Institute Exhibition "The Human Experience" will feature photographs, images, artwork and letters that document the war. Special events include the World War II Writer's Weekend, as well as a reading of the unpublished love letters of the World War II generation by Florida State student-veterans.
Patrick Rowe will showcase his collection of Pulitzer Prize-winning author Bill Mauldin editorial cartoons and WWII propaganda posters and flags. The collection includes historical flags, unusual memorabilia, paintings, drawings and prints.

Feb. 13 – Mar. 1 — Ragtime, Richard G. Fallon Theatre: $20, $18 or $10.This four-time Tony Award-winning musical presented by the School of Theatre at Florida State is set in New York City and follows three American families whose lives are influenced by the social issues of the era. An African-American family, a Jewish immigrant family, and a wealthy, suburban family are united through love, loss, courage and hope for the future.
Feb. 14 — Saturday Matinee of the Arts: For the Love of the Arts, 10 a.m. — 4 p.m., Tallahassee Museum: Free. This event has a lineup of visual and performing arts, including live music on the outdoor stage. Dance performances range from ballet to flamenco, while artists showcase paintings, pottery and jewelry. The whole family can partake in a Valentine's Day-themed event with crafts and treats.
Feb. 14 — PRISM, 7:30 p.m., Ruby Diamond Concert Hall: $35 or $15.Featuring music students from Florida State's top-ranked College of Music, PRISM is a "gem among music lovers" that offers a unique experience to the audience. Covering the spectrum of Florida State's band activities — Chamber Winds, Symphonic Band, Jazz Ensembles and the Marching Chiefs, to name a few — PRISM also performed at the 2013 BCS National Championship game.
Feb. 15 — A Movie You Haven't Seen, 7:30 p.m., Ruby Diamond Concert Hall: $35 or $15.This annual film presentation will be a cinema experience selected from the film festival circuit that is appropriate for all audiences. In an effort to inspire, entertain and educate, a panel discussion with industry professionals will follow the featured film.
Feb. 15, 16 — Nellie McKay, Feb. 15, 2 p.m., Pebble Hill Plantation; Feb. 16, 7:30 p.m., The Carriage House at Goodwood Museum: SOLD OUT.McKay, a musical mixture of cabaret and pop, has a melodious charm with socially conscious lyrics. Her music has been featured on hit TV shows like "Weeds," "Grey's Anatomy," "NCIS," "Privileged," "Nurse Jackie," and "Mad Men." McKay, a woman of many talents, is also an actor, writer and Broadway star with a Theatre World Award for her performance as Polly in "The Threepenny Opera."
Feb. 28 — Joshua Bell, with the University Symphony Orchestra and Musical Director and Conductor Alexander Jiménez, 7:30 p.m., Ruby Diamond Concert Hall: $85, $70, $55 or $15.Bell's stage presence and beautiful tone on the violin have brought him universal acclaim. A recipient of an Avery Fisher Prize and the New York Recording Academy Honors, Bell was the first person appointed as music director of the Academy of St. Martin in the Fields orchestra. Under Bell's leadership, the orchestra's first CD debuted at No. 1 on the Billboard Classical chart.
March 2 — Danú, 7:30 p.m., Opperman Music Hall: SOLD OUT.Danú is one of the leading traditional Irish ensembles of today. Recognized worldwide for its standing-room-only appearances, it has performed around the globe and recorded nine critically acclaimed albums. The ensemble of eight features group members on flute, tin whistle, fiddle, button accordion, bouzouki and vocals. It has won numerous awards from the BBC and Irish Music Magazine.
March 16 — Miloš Karadaglić, 7:30 p.m., The Carriage House at Goodwood Museum: SOLD OUT.Karadaglic began playing the guitar at 8 years old and has grown into one of today's most gifted classical guitar players. Whether it's a nontraditional venue or large concert hall performance, Karadaglic's passion for the guitar makes every performance an intimate experience.
March 19 — Itzhak Perlman, violinist, with Rohan De Silva, pianist, 7:30 p.m., Ruby Diamond Concert Hall: $95, $85 or $70.The reigning virtuoso of the violin, Perlman is beloved for his charm, humanity and talent. He elevated to international fame with an appearance on the "Ed Sullivan Show." He has won four Emmy Awards, 15 Grammy Awards, a Grammy Lifetime Achievement Award, Kennedy Center Honoree, Medal of Liberty, National Medal of Arts and numerous honorary degrees.
March 26 — Raisin' Cane: A Harlem Renaissance Odyssey starring Jasmine Guy & The Avery Sharpe Trio, 8 p.m., Richard G. Fallon Theatre: $50 or $15.Raisin' Crane is in celebration and honor of the 1920s Harlem Renaissance that featured Langston Hughes, Countee Cullen, Zora Neale Hurston, W.E.B. Du Bois and others as the voice of a new generation of African-Americans. These voices and thoughts come together on stage with award winning actress, singer and dancer Jasmine Guy and the acclaimed Avery Sharpe Trio.
April 6 — Steep Canyon Rangers & Della Mae, 7:30 p.m., Ruby Diamond Concert Hall: $50, $35, $25 or $15.Drawn together by their love of acoustic music, the Grammy Award-winning Steep Canyon Rangers adapt traditional bluegrass music that fits in today's music. They have been featured on "Austin City Limits," "The Late Show with David Letterman" and "Today." Della Mae is an all-female bluegrass group that has become a sensation in the music world for combining vocal, instrumental and songwriting talent.
April 8 — Diana Krall, 7:30 p.m., Ruby Diamond Concert Hall: SOLD OUT.A five-time Grammy winning jazz pianist and vocalist, Krall is one of the most accomplished and distinctive musicians in the world today. Her accomplishments include producing Barbra Streisand's new album, serving as musical director and arranger for Paul McCartney, and touring with Neil Young.Krall will perform songs from her upcoming album release "Wallflower," produced by 16-time Grammy winner David Foster.