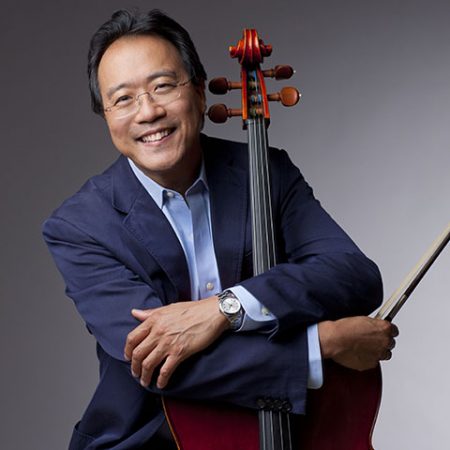 Yo-Yo Ma, considered the world's greatest living cellist, will perform as a part of the Opening Nights Performing Arts series at Florida State University at 7:30 p.m. Thursday, Jan. 29, in Ruby Diamond Concert Hall.
The concert will mark the first time Ma has performed in Tallahassee. Ma will perform a solo cello recital, which will include his world-famous interpretations of J.S. Bach's Unaccompanied Cello Suites.
"Opening Nights Performing Arts is honored to present Yo-Yo Ma to our community this January," said Christopher Heacox, director of Opening Nights Performing Arts. "Mr. Ma performs fewer than 50 concerts worldwide per year and to have the opportunity to present him in Tallahassee is a testament to the national reputation of Opening Nights Performing Arts and our audiences. This performance is a once-in-a-lifetime opportunity for Tallahassee."
Ma is a musician and educator whose celebrity transcends classical music. His discography of more than 90 albums and 17 Grammy Awards reflects his wide-ranging musical interests, which include collaborations with his cross-cultural Silk Road Ensemble, violinist Itzhak Perlman, pianist Emanuel Ax and vocalist Bobby McFerrin.
Ma's honors and awards are numerous. He is a Kennedy Center for the Performing Arts honoree, a National Medal of the Arts award winner, a recipient of the Presidential Medal of Freedom, a United Nations Messenger of Peace and a member of the President's Committee on the Arts and the Humanities. Ma has performed for eight American presidents, most recently at the invitation of President Obama for the 56th Inaugural Ceremony.
Opening Nights sponsors and members can purchase tickets beginning at 11 a.m. Wednesday, Nov. 12. Tickets will go on sale to the general public at 11 a.m. Tuesday, Nov. 18, through the Fine Arts Ticket Office.
For more information, visit OpeningNights.fsu.edu or contact Opening Nights Performing Arts at (850) 644-7670 or openingnights@fsu.edu.