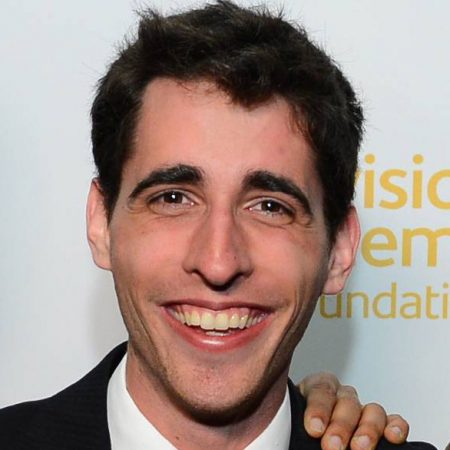 For any given film, whether it was created at Florida State University's College of Motion Picture Arts or in the industry, most of the responsibility— as well as the glory— for a production lies with the director. A notable exception to this rule is the College Television Awards, commonly referred to as the Student Emmys.
The Student Emmys are all about the producer, and they offer student producers a lot more than a trophy.
Winning producers are flown to Los Angeles by the Academy of Television Arts & Sciences Foundation to participate in two days of special activities, including an opportunity to network with top television executives and a gala award ceremony.
The 34th College Television Awards were held in April at the Television Academy's Leonard H. Goldenson Theatre in Burbank, Calif. This year, five producers from the FSU College of Motion Picture Arts were invited.
Though the college participates in a number of fiercely contested competitions for student filmmakers, the Student Emmy competition is unusual. Not only does the Emmys Foundation single out producers for the awards, it is also possible to win with a non-thesis film. The Student Emmys love a good story and are just as likely to recognize the shorter films students make before their final thesis project.
In this year's competition the school had five Student Emmy winners, more than any other school, and all five director/producer teams were able to attend the ceremony.
Only one of the films, "Death Has a Son" (which won Second Place in the Comedy category), was a BFA thesis film, produced by Peter Davis.
Also winning in the Comedy category was "Three's a Crowd," an MFA Directing II project, produced by John Francis. Director Mithra Alavi got a shout-out from comedy presenters Key & Peele. Both winning producers in the comedy category were able to talk with the duo backstage and have their pictures taken with them.
The college swept the Children's category, with first place going to the BFA Filmmaking III film "Lemonopolis," produced by Hyungjik Lee. Lauren Potter, who plays Becky Jackson on "Glee," presented the award to Hyungjik.
Second place went to "To the Moon," another Filmmaking III project, produced by Nestor Bustamante. "Monster" rounded out the trifecta. It was a Directing II project, produced by Khadif Sanders. The ceremony was followed by a sit-down dinner on the Hall of Fame Plaza, where everyone had a chance to network.
Davis made the most of the experience, saying, "For me, the coolest part about the College Emmys was the opportunity to sit down and ask specific, personal questions, to actually converse with some legitimate and innovative industry professionals."