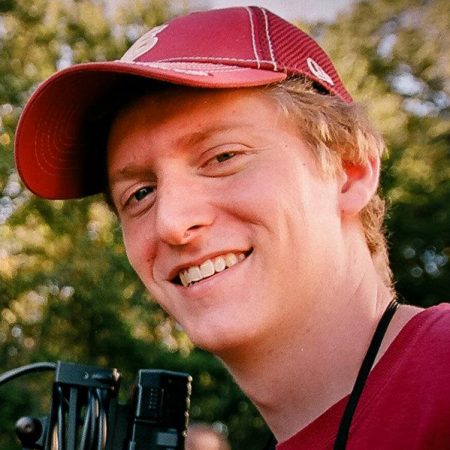 It is not unusual for Florida State University College of Motion Picture Arts students to enjoy film world success. Landing rewarding internships, prime entry-level jobs and screenings in film festivals are common experiences for film students and alumni.
But Joshua Smooha is a standout. The Florida State senior is working as a production assistant in Los Angeles and is in negotiations with Nickelodeon to develop a Web series based on his FSU thesis film, "Cootie Contagion."
"It's very unusual for somebody to get this kind of attention straight out of school. He's ended up being the poster child for what can happen to a filmmaker when they graduate from our program," said Brenda Mills.
As the College of Motion Picture Arts' festival and events coordinator, Mills has worked closely with Smooha to get his thesis film shown at nearly 25 festivals — and counting.
In the 8-minute live-action film, a child "cootieologist" tries to save a classmate from becoming infected by girls and their cooties.
Inspired by directors Edgar Wright ("Shaun of the Dead") and Sam Raimi (the "Evil Dead" movies), the movie makes use of "crazy camera work" and absurdity, Smooha said.
In addition to Smooha's natural flair for comedy, Mills said the young filmmaker stands out for one simple reason.
"He's very organized," Mills said. "He always had a notebook, and he always was taking notes."
"Cootie Contagion" garnered Smooha a Student Emmy for first place in the Children's Category from the Academy of Television Arts and Sciences Foundation.
The foundation is the charitable branch of the Emmys and also awarded Smooha a $10,000 Mr. Rogers Memorial Scholarship for his study of children's media as well as a coveted position in its Student Internship Program, an 8-week paid internship in the television industry.
All this, and Smooha isn't yet a college graduate. He will graduate from the university with a Bachelor of Fine Arts in film production this spring after finishing his internship.
At Florida State Smooha learned to work fast and under pressure, skills necessary for success in his ideal job as a staff writer on a TV sitcom, he said.
Smooha is also thankful for the film program's hands-on approach.
"You learn every single position," he said. "One weekend you're directing, the next weekend you're a grip."
And the program's relatively small size — there are only 30 students per graduating class — means everyone gets personal attention and the resources to develop and finish projects.
"Everyone gets to make a movie," Smooha said.
Much as he excels at and is a fan of comedy, from "Saturday Night Live" to "Scrubs" to "Parks and Recreation," Smooha first pitched a dramatic storyline for his thesis film.
But tragedy struck when Smooha's mother was diagnosed with an aggressive type of cancer and died his junior year.
Smooha was heartbroken and turned to comedy, Mills said.
The young filmmaker first discussed making a short film about children trying to slay a "cootie dragon." Then Smooha saw Steven Soderbergh's "Contagion," a drama about the spread of a deadly virus. Thus the title and premise "Cootie Contagion" came to Smooha.
"'Cootie Contagion' was just such a joy for me to write and create because not only was I surrounded by a great group of kid actors who had the best time on set, I got to write material that I enjoy," Smooha said. "It was just me having a great time."
That great time has paid off professionally. The comedy is still on the festival circuit and has won numerous awards, including the Audience Award for Narrative Student Short at the Austin Film Festival.
At the Palm Springs International Short Film Festival, Smooha met an executive from Nickelodeon who was interested in an expansion of "Cootie Contagion."
Smooha is now in talks with the television network to develop a Web series based on the short film. The Web series would follow the child doctor, Connor Nelson, as he solves various medical problems. Think of the medical dramas "ER" and "House" — but starring and produced for kids, Smooha said.
If all goes well, "Connor Nelson, M.D." will morph from a Nickelodeon Web series to a TV show.
"I think he's going to be a king of comedy," Mills said of Smooha and his future. "He's smart and he's organized. I don't know what could possibly stop him."