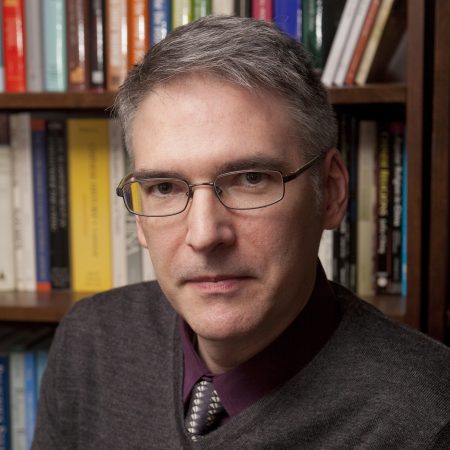 A Florida State University scholar in Asian religious traditions, Cuevas learned early in 2013 that he would be the recipient of a prestigious National Endowment for the Humanities (NEH) Fellowship for University Teachers. Then, his fortunes doubled after he was awarded a highly competitive John Simon Guggenheim Memorial Foundation fellowship.
Using the funds from the two fellowships, Cuevas, the John F. Priest Professor of Religion in the Department of Religion, will translate from Tibetan into English the biography of one of Tibet's most controversial Buddhist saints, Ra Lotsawa Dorje Drak, often referred to simply as Ralo.
Ralo's life story, "The All-Pervading Melodious Drumbeat," was compiled in the 12thcentury A.D. and is one of the oldest surviving narratives of the Buddhist saints of Tibet. It has never been translated into any other language from its original Tibetan.
"Bryan has capped a spectacular year by adding a Guggenheim Fellow award to his NEH Fellowship," said Sam Huckaba, dean of the College of Arts and Sciences, which includes the Department of Religion. "These national honors are representative of the excellence taking place in our Department of Religion and reflect emphatically the very high quality of Bryan's research contributions."
John Kelsay, the Richard L. Rubenstein Professor of Religion and Bristol Distinguished Professor of Ethics and chairman of the religion department, also had high praise for Cuevas.
"Fellowships from the National Endowment for the Humanities and now from the John Simon Guggenheim Foundation indicate that the excellence of Bryan's work is recognized by scholars around the world," Kelsay said. "His translation of the biography of Ralo will only strengthen an already excellent record of achievement."
Cuevas was one of only 175 Guggenheim applicants from the United States and Canada to be selected from a group of almost 3,000 applicants — meaning just under 6 percent of all who applied were named fellows. The success rate for NEH fellowship applicants, meanwhile, is around 7 percent per year. Cuevas is the 13thfaculty member at Florida State to receive a Guggenheim fellowship since 1993, as well as the 18thto receive an NEH fellowship since 1992.
Penguin Classics is expected to publish Cuevas' translated biography of Ralo in late 2014 or early 2015.