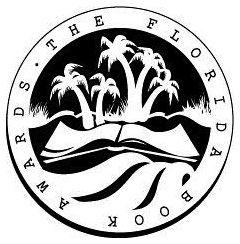 The Florida Book Awards has kicked off its sixth annual competition with a call for entries in eight categories.
Established in 2006 and now the most comprehensive state book awards program in the nation, the contest recognizes and celebrates the year's best books penned by full-time residents of the Sunshine State (with the exception of submissions to the Florida Nonfiction category, whose authors may live elsewhere).
The contest categories include General Fiction, Young Adult Literature, Children's Literature, Florida Nonfiction, Poetry, Popular Fiction, Visual Arts, and Spanish-Language Book. Entries, which can be submitted by anyone (e.g. publisher, author or literary agent), must be professionally published and have both an original publication date between Jan. 1, 2011, and Dec. 31, 2011, and an International Standard Book Number (ISBN).
Although all entries must be received no later than 5 p.m. on Dec. 1, 2011 (this is not a postmark deadline), applicants are encouraged to submit their books into competition at any time during the 2011 calendar year, and as soon as possible after books are officially published. Three-person juries — including members of co-sponsoring organizations, subject experts from the faculties of Florida colleges and universities, and previous Florida Book Award winners — will choose up to three finalists in each of eight categories. In each category, the jury may award one Gold, Silver and Bronze medal.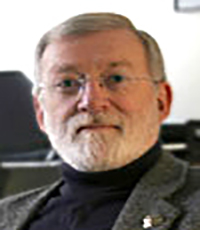 The Florida Book Awards competition is coordinated through the Florida State University Libraries, with the support of book lovers from across the state.
"The Florida Book Awards exists for one purpose, which is to honor the best work written by Florida authors in the previous year," said Florida Book Awards director Wayne Wiegand, a professor of library and information studies at FSU. "The successes and growth the Florida Book Awards have enjoyed in the last five years are testimony to the quality of authorship and the rich culture of books that exists and continues to prosper in the Sunshine State."
Co-sponsors of the competition include humanities organizations from across the state. Among them are the Florida Center for the Book; State Library and Archives of Florida; Florida Historical Society; Florida Humanities Council; Florida Literary Arts Coalition; Florida Library Association; Florida Association for Media in Education; Florida Center for the Literary Arts; Florida Chapter of the Mystery Writers of America; Friends of FSU Libraries; Florida Writers Association; Governor's Family Literacy Initiative; and "Just Read, Florida!"
The 2011 Florida Book Award winners will be announced in early February 2012.
Gold Medal Award winners will be acknowledged March 21, 2012, at the Historic and Cultural Awards Ceremony sponsored by the state of Florida's Division of Cultural Affairs. In addition, all Florida Book Awards medalists will be recognized at a banquet hosted by the Florida Library Association at its annual conference. Winning books and their authors will be showcased in the summer issue of FORUM, the statewide magazine of the Florida Humanities Council, and will be featured at book festivals and association conferences and on The Florida Channel throughout the year. Copies of all award-winning books will be put on permanent public displays — one copy in the Governor's Mansion Library and another in Florida State University's Strozier Library.
For general information and the entry form, requirements, and more detailed instructions for the 2011 Florida Book Awards, visit floridabookawards.lib.fsu.edu.
For additional information, email Jaclyn Dwyer, Florida Book Awards communications director, at floridabookawards@gmail.com, or contact Gloria Colvin, chairwoman of the FBA Executive Committee, at (850) 645-1680 or gcolvin@fsu.edu.
23 June 2011