All Florida State University Master of Fine Arts students who competed have received recognition in the Region IV Kennedy Center American College Theatre Festival.
"FSU completely swept the playwriting awards, and the entire festival was abuzz about the extraordinary success of our writers," said Sheri Wilner, visiting assistant professor of playwriting at Florida State.
The five winning MFA students are enrolled in Florida State University's Stage and Screen Writing program, "Writing for the Stage and Screen," offered jointly by the College of Motion Picture Arts ("Film School") and the School of Theatre, part of the College of Visual Arts, Theatre and Dance.
"The playwriting program is a wonderful example of collaborative excellence," said Sally McRorie, dean of the College of Visual Arts, Theatre and Dance. "Students develop their talents and skills as professional writers for both stage and screen."
Those talents and skills were heralded by the KCACTF, a national theater program boasting more than 600 academic institutions throughout the country, where theater departments and student artists showcase their work and receive recognition.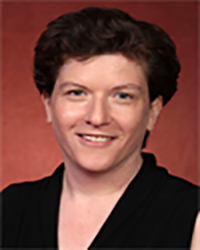 FSU playwriting students competed in the One-Act Play and Ten-Minute Play competitions. The Ten-Minute Play Award included six nominees, but FSU dominated the competition as students Kristin Hornsby and Adam Groff shared the top spot, co-winning the event for their original works "Turn Left" and "Nancies." Playwriting student Rachel Gleicher took top prize in the One-Act Play Competition for her play "Moving Along" with fellow classmate Alexandra Landers selected as runner-Up/alternate. The kudos continued as MFA Stage and Screen Writing student Rebekah Suellau won the New Play Directing Award.
The award ceremony was thrilling, said Wilner, as time and again the name of yet another FSU student was called to the stage to receive their awards.
"They're all such talented and hard-working theatre artists, I was thrilled they were acknowledged both as individuals and as a group," Wilner said.
The ten-minute plays by students Hornsby and Groff will be entered into a national pool of 16 regional winners who will compete for an opportunity to have their plays produced at the National ACTF Conference, held at the Kennedy Center in Washington, D.C. Gleicher's one-act play will be fully produced at next year's Region IV ACTF Conference.
"We are delighted to be able to share our students' successes with the Tallahassee community," said Cameron Jackson, executive director of the FSU School of Theatre. "Several of the winning plays will be produced as part of our New Horizons: Original Works Festival in April. It's a rare opportunity to experience the emergence of new American works."