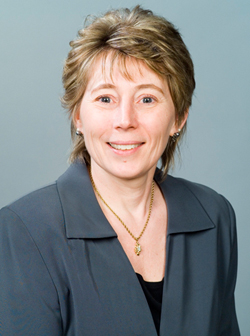 A visionary work by an English professor at The Florida State University has won the W. Ross Winterowd Award for the most outstanding book in composition theory published in 2009.
"Vision, Rhetoric, and Social Action" by Associate Professor Kristie S. Fleckenstein has earned its distinguished prize from the Journal of Advanced Composition (JAC), a forum for the interdisciplinary study of rhetoric, writing, culture and politics. The JAC has bestowed the Winterowd Award each year for two decades in recognition of
superlative scholarship.
The award-winning "Vision, Rhetoric, and Social Action" (Southern Illinois University Press, 2009) examines the ways in which the classroom helps to create critically aware students who become engaged, compassionate citizens.
"Kristie Fleckenstein's Winterowd Award is confirmation of her tremendous scholarly achievement," said Professor Ralph Berry, chairman of Florida State's English department. "This well-deserved honor is a source of pride for all her colleagues here."
"Perhaps the biggest impact of the award is the validation it offers," Fleckenstein said. "When researchers write a book, we believe pretty passionately in the argument we present and in the importance of that argument. But we don't always know if that belief resonates with our readers. An award of this stature provides that feedback, letting me know that what I perceive as a valuable contribution to the scholarship in my field is recognized by my discipline as valuable, too. That is a pretty heady experience."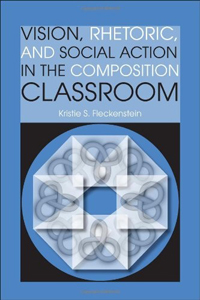 In "Vision, Rhetoric, and Social Action," Fleckenstein contends that how reading and writing are taught offers students a set of strategies for participating in the world.
"Consequently, as teachers, we want to be sensitive to the invitations we explicitly and implicitly offer through our pedagogical choices," she said.
"The heart of the book is social action, which I define as the use of compassionate means to achieve compassionate ends," Fleckenstein said. "How do we go about developing methods of social action that will help us create and support equitable and humane environments? My response to that question forms the argument of the book."
Fleckenstein is the author of more than 40 published articles and book chapters that reflect her research interests in materiality, visual literacy, feminist theory and composition pedagogy. She was the recipient of the 2005 Conference on College Composition and Communication Outstanding Book of the Year Award for her monograph, "Embodied Literacies: Imageword and a Poetics of Teaching." In the works is "Picture Perfect, Word Perfect," a book in which she will examine the intersection of 19th-century photography and rhetoric, especially as it pertains to race and gender. Fleckenstein earned her doctoral degree from Illinois State University and taught at Ball State University before joining the Florida State faculty in 2006.
"The English department here at FSU was vital to "Vision, Rhetoric, and Social Action" on so many levels," Fleckenstein said. "This place reinforces daily the importance of teaching, while also supporting research in every possible way. My colleagues are exceptionally generous in their intellectual and emotional support. It is quite simply a wonderful place to develop a scholarly project."
To learn more, visit The Florida State University Department of English website.