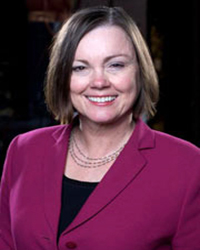 Those neon lights on Broadway are shining extra brightly this year for The Florida State University School of Theatre. Nominations for the 2010 Tony Awards have been announced, and more than half the award categories include productions in which School of Theatre alumni have played key roles either on stage or behind the scenes.
There are no less than five Tony Award-nominated productions this year that reflect the world-class talents of Florida State alumni: "Memphis," "Lend Me a Tenor," "The Addams Family," "Finian's Rainbow" and "Enron." Broadway musical powerhouse "Memphis" has earned a remarkable eight nominations — including one for its star, School of Theatre alumna Montego Glover (Bachelor of Fine Arts, Music Theatre, 1996). Glover is competing in the Best Performance by a Leading Actress in a Musical category with stage-and-screen luminary Catherine Zeta-Jones, among others.
"As the 2010 Tony nominations indicate, we change lives," said Sally McRorie, dean of the FSU College of Visual Arts, Theatre, and Dance. "Our School of Theatre has an exemplary history of preparing our acting students and, in collaboration with the FSU College of Music, our music theatre aspirants to perform, literally, at the highest levels. From acting to technical theatre, writing to directing, our students shine with promise and our alumni make the magic of theatre come alive."
McRorie will be watching for alumni when the Tony winners are announced on June 13. The annual Tony Awards extravaganza will be televised nationally on CBS from Radio City Music Hall in New York City starting at 8 p.m. ET.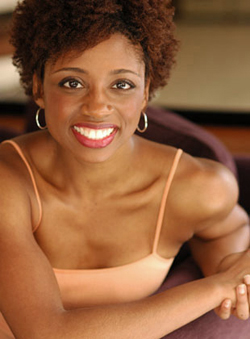 Not to be outdone, the School of Theatre will be hosting its own Tony-watching party. The FSU community and general public are invited to join the festivities on Sunday, June 13, beginning at 7:30 p.m. in the Club Downunder, located at the Oglesby Student Union on the Florida State campus. The School of Theatre's Tony Party is free of charge, but space will be limited, so advance reservations are required. To reserve a ticket, visit tickets.fsu.edu or call (850) 644-6500.
All Florida State eyes will be on "Memphis," whose credits feature not only alumna Glover but also FSU alumnus Kevin Covert (B.F.A., Music Theatre, 1992), in an ensemble role on stage; alumnus Steve Rankin (Master of Fine Arts, Acting, 1977), the production's Fight Director; alumna Michelle Rutter (B.F.A., Design Technology, 1995), Hair Supervisor; alumnus Fred Castner (Bachelor of Arts, Theatre, 1985; M.F.A., Costume Design, 1990), Associate Wardrobe Supervisor; and alumna Caite Hevner (B.F.A., Design Technology, 2006), Scenic Design intern.
For the School of Theatre, this year's Tony Award nomination list goes on, and on.
"Enron," the most recent project by Darren Bagert (B.F.A., Music Theatre, 1992), president and producer of Infinity Stages, has been nominated for four 2010 Tony Awards. Bagert has a history of leading Tony-winning productions to Broadway, including "Sweeney Todd" by Stephen Sondheim and Eugene O'Neill's "Long Day's Journey Into Night" starring Vanessa Redgrave and Brian Dennehy.
The executive producer of the play "Lend Me a Tenor," Amanda Watkins (B.F.A. Music Theatre, 1992) has captured three Tony nominations — including "Best Revival of a Play."
Making her Broadway debut, Leslie Flesner (B.F.A., Music Theatre, 2008) performed as Melinda in the Broadway revival of "Finian's Rainbow." The musical has been nominated for three 2010 Tonys, among them "Best Revival of a Musical."
Jessica Patty (B.F.A., Music Theatre, 2001) is currently performing in the new musical "The Addams Family," which has been nominated for two Tony Awards and stars two-time Tony Award winners Nathan Lane and Bebe Neuwirth.
While a Tony Award represents the ultimate achievement in theater, there are other highly distinguished stage honors bestowed each year. FSU School of Theatre alumni and their Broadway shows have already won a plethora of 2010 Drama Desk Awards and Outer Critic Circle Awards. Read more about them on the School of Theatre website.