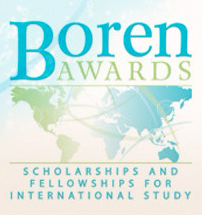 For American students, knowledge of a foreign language is increasingly viewed as a necessity if the United States is to continue to compete in the global marketplace, understand and interact with people from other cultures, and protect itself from emerging threats throughout the world.
At The Florida State University, three students are taking that message to heart and preparing to continue their studies abroad, thanks to scholarships that promote foreign-language study:
Caitlin Stull, a senior pursuing a double major in international affairs and English, has received a prestigious Boren Undergraduate Scholarship, which provides up to $20,000 for international study of a less commonly taught language. Beginning in the fall, the Davie, Fla., native will study Turkish in Istanbul for a year.
Cornelius Canton, a rising senior from Lutz, Fla., is the recipient of a Critical Language Scholarship provided by the U.S. State Department. Canton, a Middle Eastern studies major, will travel to Muscat, Oman, this month to continue his Arabic studies over the summer. Only advanced-level Arabic language students are sent to Oman
Anne Lippitt, who just graduated in the spring with a bachelor's degree in international affairs, also received a Critical Language Scholarship. The Merritt Island, Fla., native will be studying in Amman, Jordan, this summer before beginning a one-year master's program in global governance and diplomacy at Oxford University in the fall.
Stull, the Boren Scholar, worked with FSU's Office of National Fellowships during the scholarship application process. That office's director, D. Craig Filar, offered words of praise for her.
"Caitlin's application to and success with the Boren Scholarship reflects her academic talents and international aspirations," he said. "Caitlin will represent The Florida State University well in Turkey, as she joins a growing group of our students who have utilized the Boren foreign language programs as an integral part of their education. I hope that her success will encourage more Florida State students to investigate the possibilities that a Boren Scholarship or Fellowship would provide."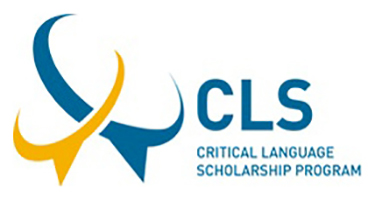 After completing her year of study and graduating from Florida State, Stull said she hopes to pursue a career with the U.S. Foreign Service, possibly working in the Turkish Embassy.
FSU students Arthur Pottenger and Terry Rydz were named alternates for the Boren Scholarship. Pottenger, an international affairs major from St. Augustine, Fla., is an alternate to study Mandarin in China for a year, while Rydz, an international affairs and political science double major from North Miami Beach, is an alternate to study Arabic in Morocco in the fall.
Canton and Lippitt, the Critical Language Scholarship recipients, were recognized for their skill in learning a foreign language by Zeina Schlenoff, head of the Arabic division within the university's Department of Modern Languages and Linguistics.
"Cornelius and Anne are two of the best from our thriving Arabic language program, which is populated by dedicated, motivated students helping to meet the nation's needs in a critical area," Schlenoff said.
For their achievements, Canton and Lippitt were presented with Outstanding Student Awards by the Department of Modern Languages and Linguistics during FSU's spring Honors Nights awards ceremony.
Lippitt had other notable accomplishments during her time at Florida State: She interned in the office of Gov. Charlie Crist and also spent a semester interning at the U.S. consulate in Casablanca, Morocco. Her career aspiration, she said, is to work in international law, focusing on the Middle East and North Africa.
Canton, meanwhile, expressed an interest in pursuing a career either with the Foreign Service or in academia as a linguistics scholar.
Boren Awards for International Study are funded by the National Security Education Program, which focuses on geographic areas, languages, and fields of study deemed critical to U.S. national security. The scholarships are $10,000 for a semester or $20,000 for a full academic year. However, because they are designed to promote long-term linguistic and cultural immersion, study-abroad proposals for two or more semesters are strongly encouraged.
A program of the U.S. Department of State's Bureau of Educational and Cultural Affairs, the Critical Language Scholarship Program offers intensive summer language institutes overseas in more than a dozen "critical need" foreign languages. Critical Language Scholarships provide fully funded, group-based intensive language instruction and structured cultural enrichment experiences for seven to 10 weeks for undergraduate, master's and Ph.D. students who are U.S. citizens. This year, 575 U.S. students were selected from 5,300 applicants to receive the scholarships.