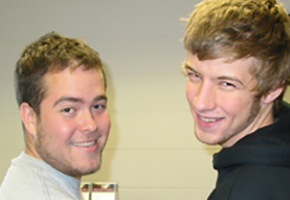 In one of the most watched and prestigious short film competitions in the country, Florida State University film students have beat out hundreds of other filmmakers to garner three of the 10 national finalist spots for the 2007 Coca-Cola Refreshing Filmmaker's Award.
For the winning film and student, the coveted prize is worth $10,000 and priceless exposure on more than 21,000 movie screens across the country. This year, with three entries among the 10 finalists, the FSU College of Motion Picture, Television and Recording Arts (best known as The Film School) may be the odds-on favorite to win it—again. It's already done so twice since 2000.
Whatever the final outcome on March 15—when Coca-Cola publicly presents its newest Refreshing Filmmaker in Las Vegas during ShoWest, the theater industry's biggest trade show—FSU's dominance in the final phase of the current contest and its pair of previous wins has been deemed "an embarrassment of riches" by Film School Dean Frank Patterson.
"Our FSU film students already have won this important award twice since 2000, a whopping 20 percent share of all the top finishes since Coca-Cola started the contest in 1997," he said. Patterson noted that FSU's disproportionate share of the decade's Refreshing Filmmakers belies the small size of its film school—fewer than 150 students—and formidable competition from the likes of Columbia University, New York University and the University of California-Los Angeles.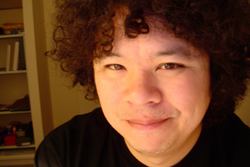 Nabbing the year's top nod from Coca-Cola means that a student's live-action 50-second spot extolling the virtues of a Coke product becomes part of the summer's pre-feature entertainment for 45 million moviegoers nationwide—a blockbuster jumpstart for a burgeoning career in screenwriting, directing or both.
In addition to prominent performances in Coca-Cola's annual contest, FSU's young filmmakers have won a lion's share of the nation's Student Academy Awards and College Television Awards.
"In fact, The Film School has collected more of those awards in a single year (2004) than any other film school in the country and as a result, the Director's Guild of America called us the nation's No. 1 film school that year," Patterson said. U.S. News and World Report has ranked FSU's film program among the top three nationally at public institutions. Along with its prolific students, Film School faculty members boast two Academy Awards, one British Academy Award and 12 Academy Awards nominations for creative work in the motion picture industry.
As for the Coca-Cola Refreshing Filmmaker's Award, with two previous wins and a triple share of this year's finalist slots, FSU students make it look easy. It's not.
The final 10 for the 2007 prize were gleaned from more than 13 top film schools that collectively represent a total of nearly 10,000 students. Each finalist made it this far on the strength of his or her initial entry—a film script and storyboard.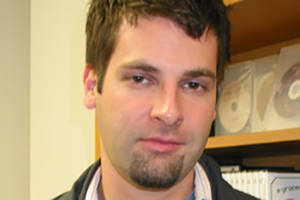 For each of the 10 scripts judged best of the bunch by a panel of actors, writers, directors and executives from major studios and theater companies, Coca-Cola gave the student filmmaker or filmmaking team a $7,500 grant to produce the big-screen version. It's a shoestring budget even for productions that generally include homegrown casts and locations, but talented and resourceful students typically generate impressive results and rave reviews.
For 2007, the FSU finalists for the Coca-Cola Refreshing Filmmaker's Award include the following scripts and screenwriters:
"The Working Girl"—written by Paul Seetachitt, a second-year master of fine arts student from Glendale, Calif.
"The Return"—written by second-year master's student Ryan Spindell, a native of Portland, Maine, and since age 12, a transplant to Madison, Fla.
"Classroom Antics"—a team entry co-written by second-year bachelor of fine arts students Brett Kushner of Fort Lauderdale and Jesse Barksdale, a Tallahassee native who later moved to Pensacola, Fla.
And the winner is … we'll know soon, says Patterson, who calls all the FSU entries grand prize-worthy. Notwithstanding the already extraordinary triple performance to date in the finalist category, he admits hopes are high that an FSU film student will once again become the year's most refreshing filmmaker when Coca-Cola opens the envelope in Las Vegas next month.