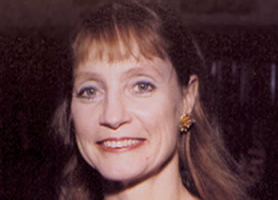 Suzanne Farrell, Francis Eppes Professor of Dance at Florida State University, has been selected as the 54th recipient of the Capezio Dance Award by the Capezio Ballet Makers Dance Foundation.
Farrell, known as the muse to the great George Balanchine and the embodiment of American ballet, has been a tireless teacher of dance since retiring from the stage in 1989. She has been on Florida State's faculty since 2000 and brought her Suzanne Farrell Ballet company to the 2001 season of the university's Seven Days of Opening Nights festival.
The award, accompanied by a $10,000 check, will be presented in June at the Suzanne Farrell Ballet's Kennedy Center premiere of Balanchine's Don Quixote. This much anticipated performance will mark the first staging in 25 years of this powerfully moving ballet.
The Capezio Dance Award celebrates significant contribution to American dance by an individual, company or institution. It honors a recipient who or which brings respect, stature and distinction to dance and who or which exhibits innovation, creativity and imagination.
According to the Capezio Dance Foundation, "Suzanne Farrell's accomplishments, from dancer to coach to dance company founder to artistic director to professor, epitomize the essence of the Award. Her lifetime achievements place her among those extremely rare individuals who achieve greatness in all of their endeavors."
Awarded annually since 1952, past recipients of the Award include Martha Graham, Jerome Robbins, Arthur Mitchell, Maria Tallcheif, Rudolf Nureyev and last year's recipient, Savion Glover
At the time of her retirement from the stage in 1989, Farrell had achieved a career as a dancer without precedent or parallel in the history of ballet.
In presenting the award, the Capezio Foundation is recognizing Farrell's "limitless" efforts on behalf of and contributions to dance in America and throughout the world.
Farrell's autobiography, Holding On to the Air, was published in 1990 and Suzanne Farrell—Elusive Muse was an Academy Award nominee for Best Documentary Film in 1997. Farrell won the National Medal of the Arts in 2003.