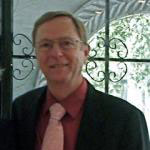 Marquis, who served the Federal Reserve Bank of San Francisco as Research Department senior economist from 2000 to 2003 and as visiting scholar in 2005-2006 and 2009, can discuss national economic issues, including monetary theory and policy, and macroeconomic theory, which relates to taxes and budget deficits.
---
The current fiscal problem is not the existence of federal debt, which plays an important role in the world's financial markets, but the fact that the level of debt relative to the size of our economy is too high and growing. However, the remedy for the current debt problem should not include a rigid constitutional amendment requiring a balanced federal budget that would cap government debt at its current level.
The outcome of the presidential and congressional elections could turn on the strength of the economic recovery between now and November. Most forecasters foresee a period of slow growth with only a modest reduction in the current high unemployment rate. The key factors to watch are whether the housing market has finally started to turn and whether a resolution to the euro currency crisis can be found that doesn't drag the Eurozone deeper into recession. The challenge for the Obama administration is to avoid inappropriate austerity measures while putting into place a credible, long-run fiscal policy that reduces the deficit, primarily by dealing with exploding Medicare and Medicaid costs.
There is a great deal of uncertainty over how the Western industrialized economies will deleverage their massive indebtedness. Banks still have a lot of bad real estate-related debt on the books; consumers have high levels of personal debt, with weakness in their two primary sources of wealth — housing and the stock market — and uncertain job prospects; and many governments have run up against their ability to borrow to provide more fiscal stimulus to their economies, and are actually turning toward fiscal austerity. The monetary authorities are also running low on 'ammunition' to fight the slowdown. Reasonable economic forecasts range from a brief 'double dip' to a long periodof slow growth with unemployment remaining high by historic standards.
"The major economic challenges of the next president and Congress include promotion of greater international cooperation through an expansion of free-trade pacts with our major trading partners; reducing the federal debt-to-gross domestic product ratio, principally by controlling Medicare and Medicaid costs; simplifying the tax code to reduce its inefficiencies and the misallocation of resources that it generates; and continued support of Dodd-Frank and the excellent job that the Bernanke-Yellen Federal Reserve has done in dealing with the Great Recession and its aftermath."