---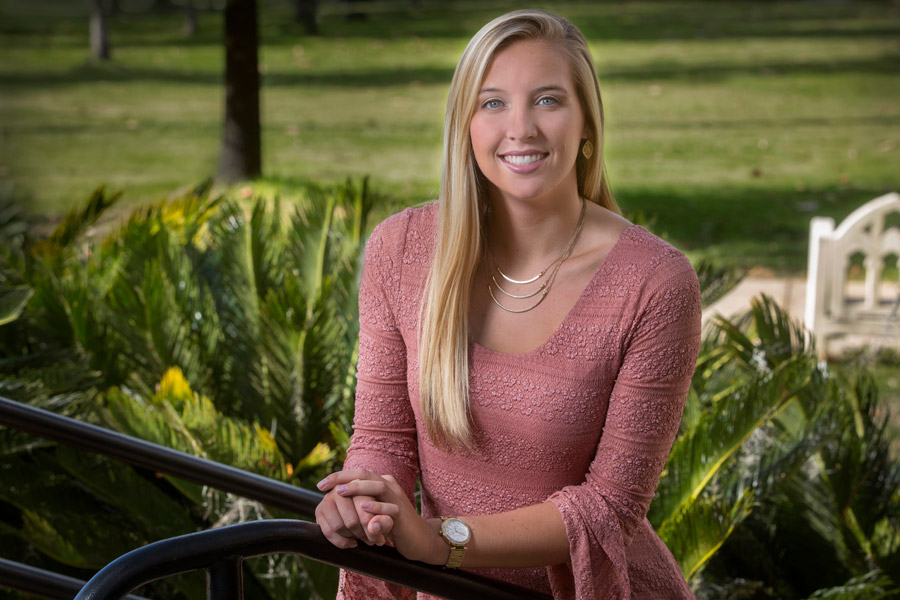 "I wanted to come here not only to get an exceptional education from a great school but also to play for one of the best beach volleyball teams in the country."
FSU beach volleyball star prepares for a career in veterinary medicine
Major: Biological Science
Graduation: Spring 2019
---
Juggling all the demands on a student-athlete can be tough, but Florida State University beach volleyball star Macy Jerger attacks the challenge like she's spiking a ball over the net.
Jerger has been a high achiever on and off the court. This year, she was named the 2017-2018 Coastal Collegiate Sports Association's (CCSA) Scholar-Athlete of the Year for the second consecutive year with a team-high 3.8 GPA; she earned a spot on the CCSA Academic Honor Roll for the third time; and she also made the ACC Academic Honor Roll for the third year in a row.
The native of Fort Myers, Florida, chose FSU mainly because of its powerhouse beach volleyball program, one of the best in the country. She also was drawn to the university by its academic excellence.
"Going off to college is a scary process, but Florida State made me feel safe and comfortable," Jerger said. "I wanted to come here not only to get an exceptional education from a great school but also to play for one of the best beach volleyball teams in the country."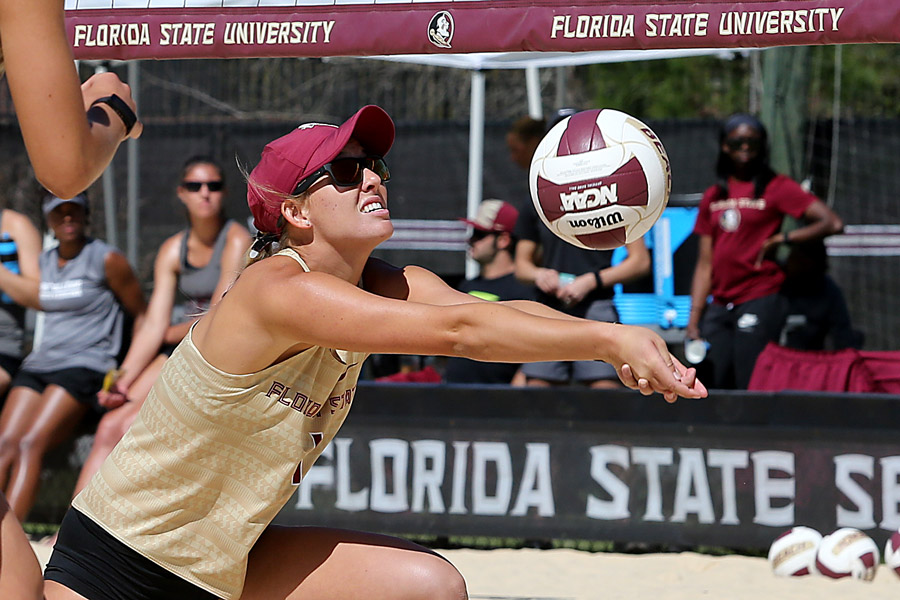 For as long as she can remember, Jerger has dreamed of becoming a veterinarian, so she has pursued that goal by majoring in biology on the pre-medical track.
"My entire life I've wanted to work with animals," Jerger said. "I am very fascinated by the science behind how the animal body works and would love to devote my career to helping save and improve their lives."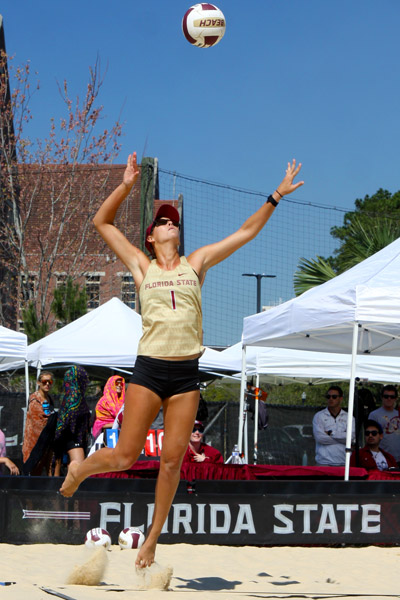 Jerger is a leader both in the classroom and on the court.
She set the volleyball program's record for most career wins at the No. 3 position with an overall record of 36-10. In addition, she and playing partner Sara Putt were recognized as a top pair in the nation at the No. 3 position.
Some of her most memorable experiences have taken place on the volleyball court with her teammates, including upsetting the No. 1-ranked University of Southern California during her freshman year.
"FSU Volleyball has encouraged me to be a leader and a team player," Jerger said. "Working hard with this group of girls while doing what we love is something I wouldn't trade for the world."
Outside of athletics and academics, Jerger serves her community. She is involved with numerous service projects, including visiting elementary schools around Tallahassee to mentor and engage young children in reading, working in foster homes and volunteering with Miracle League Tallahassee, which organizes athletic events for people with disabilities. She has also helped pack supplies for Hurricane Irma victims in South Florida and Puerto Rico.
"Community service opened my eyes to how gratifying it is to help others," Jerger said. "It's incredibly humbling to serve the community and put a smile on people's faces."
Jerger is grateful for her time as a Seminole.
"Whether it's playing volleyball with my teammates or studying with my lab partners, I have enjoyed every second of my time at Florida State and would not trade it for the world," Jerger said.
After graduation, she plans to attend veterinary school.
"My overall experience at FSU has been life-changing," Jerger said. "I have grown so much during this process and am so incredibly grateful to be spending my collegiate career wearing garnet and gold."
---
By Brooks Lockett, University Communications Intern
Produced by the offices of Information Technology Services, the Provost, Student Affairs, Undergraduate Studies and University Communications.