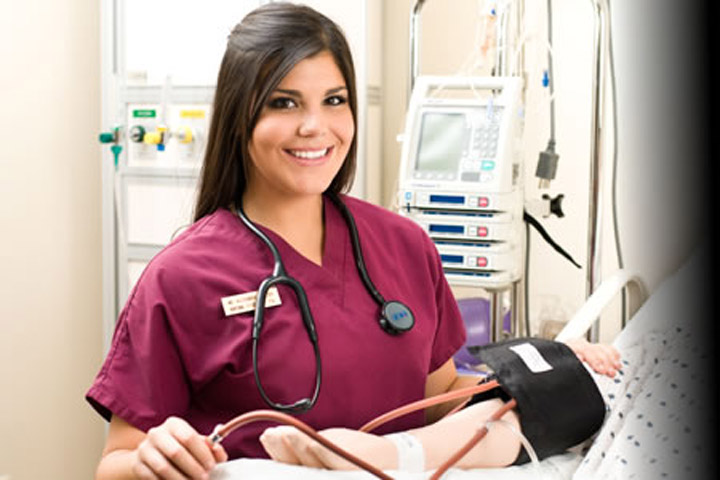 "Each faculty member possesses a level of expertise that students genuinely aspire to."
Nobel Peace Prize winner Dag Hammarskjold once said, "Constant attention by a good nurse may be just as important as a major operation by a surgeon." Becoming that good nurse — caring and knowledgeable above all — has clearly been the goal of Alexandra Texeira since her arrival at Florida State, as evidenced by her accomplishments and community service.
A native of Orlando, Texeira grew up a Seminoles fan and, from the time she first visited the FSU campus, has felt right at home. That immediate comfortableness may be part of the reason this Honors Program student gained entry into Phi Eta Sigma, the freshman honor society.
Texeira's caring nature has been apparent in her countless hours of volunteer work for the campus and local community. From the student health center to the local senior center, she has provided both health services and health education. Texeira also organized the participation of Florida State nursing students in fundraisers for breast cancer research.
This caring side, Texeira said, has been nurtured by the entire nursing faculty and especially instructor Cindy Lewis, who Texeira describes as "extremely kind and always eager to help."
Furthermore, Texeira said, "Each faculty member possesses a level of expertise that students genuinely aspire to."
Texeira's academic accomplishments have led to induction into Sigma Theta Tau, an honor society that only the top one-third of nursing students in each class are eligible to join.
Having graduated with her bachelor's degree in nursing last month, Texeira is launching her health care career in Orlando but plans to eventually return to Florida State to earn a nurse practitioner doctorate.
---
Produced by the offices of Information Technology Services, the Provost, Student Affairs, Undergraduate Studies and University Communications.