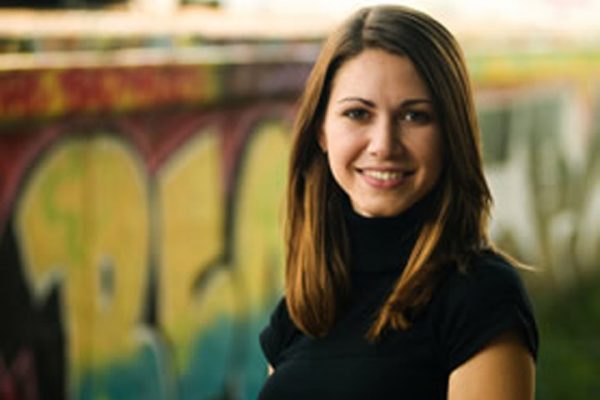 "The academics in my desired areas of study were unbeatable, I can honestly say coming to FSU is one of the best decisions I have ever made."
Sarah White has many passions with interest ranging with a major in International Affairs with a concentration on political science to anthropology and Studio Art with a concentration in photography. While the diverse interests may not be clear to some, Sarah says they fit perfectly together. "I believe art is important in overcoming cultural boundaries and understanding different social perspectives. It helps people connect and understand each other no matter where you live. Art is the universal language." She is involved in community service and the art scene, something she believes is perfectly found in Tallahassee. "There is such a unique balance between a strong art scene and an international community, which provides a perfect cradle for my two majors."
"Florida State was a no brainer for me. I chose FSU because I wanted something different and Tallahassee is so different from other Florida college towns. The academics in my desired areas of study were unbeatable, I can honestly say coming to FSU is one of the best decisions I have ever made," Sarah says proudly.
The senior took her interest in International Affairs on the road, thanks to an opportunity to do so through Alternative Break Corps. Sarah spent her most recent spring break in the Pastaza Province of Ecuador working with indigenous tribes in the Arutam Rainforest Reserve on agricultural and research projects. Of the experience Sarah says, "it was one of the most rewarding, refreshing, and self-challenging experiences of my life — physically and mentally."
To learn more about non-profit work, Sarah sought out an internship for the summer of 2009. As an intern for the Institute for Policy Studies in Washington, DC Sarah had many opportunities to learn what "they cannot teach you in school." She assisted a social worker in providing direct outreach to victims of human trafficking and helped build a website for the project entitled "Break the Chain Campaign."
In addition to working in the non-profit sector, Sarah attended meetings and educational forums at the State department, major universities throughout the DC area, and other governmental and nongovernmental agencies while studying policy on domestic worker rights. "I had the opportunity to attend meetings with Hilary Clinton, current and former ambassadors, and various professors from the DC area."
Also, for the past two semesters, Sarah has been working with the Literacy Volunteers of Leon County where she tutors FSU students in English. She works with participants to help them learn basic grammar, vocabulary, and reading comprehension.
As for the future, the senior says she is "keeping her options open." She is going to spend some time traveling before heading back to graduate school. "I love to travel and can't seem to stay in one place too long. However, teaching is something I think I could do for a while." Sarah says she loves working with people, especially children in either a nonprofit or governmental job. "Education and making sure every child receives a proper foundation to excel is important to me."