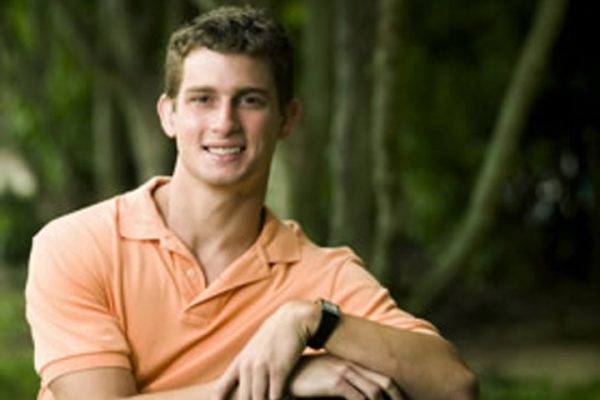 "Florida State offers a unique blend of the benefits of both a large and small university."
At Florida State University, Justin DeBrabant has experienced "the best of both worlds" as an undergraduate researcher and an Honors student.
"Florida State offers a unique blend of the benefits of both a large and small university…there are opportunities to pursue research in any area one could imagine while at the same time programs such as the Honors Program provide a personal feel and a more direct relationship with the professors."
Justin is a Computer Science major, has a 3.89 GPA, and was honored with a 2009 Undergraduate Research and Creative Endeavors Award from the Office of National Fellowships for his summer research project.
His research looks at the problem of uncertain data in current scientific and consumer databases. Over the summer, he worked under the guidance of Dr. Feifei Li, Assistant Professor in the Department of Computer Science, to find an efficient algorithm for evaluating the quality of queries on uncertain data. He presented his research at the annual fall Undergraduate Research and Creativity Award Symposium.
He is also a research assistant for Dr. Andy Wang, assistant professor in the Department of Computer Science, working in the area of solid-state memory, and a teaching assistant for the Introduction to Programming in C++ course.
As a member of the Student Council for Undergraduate Research and Creativity, Justin is helping to promote undergraduate research. He is editor in chief and cofounder of the new Florida State Undergraduate Research Journal, which will debut in 2010.
"A lot of undergraduates feel that they don't know enough to make contributions in a research lab, which of course couldn't be less true. I admit that originally I had the same impression, so when I learned otherwise I realized how important it was to get that message out to my fellow students."
Justin's research and teaching experiences as an undergraduate have prepared him well for his future career goals. After graduation, he plans to pursue a Ph.D. in Computer Science focusing on database systems.