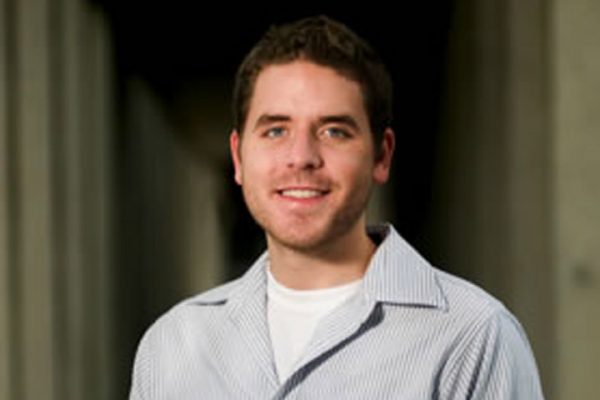 "I've had a chance to do a lot of hands-on research at Florida State that I probably wouldn't have had at any other university."
When pre-med student Thomas Beardsley was 12 years old, he had a problem with arteries and veins in his brain — an abnormal condition that often kills before it is discovered. Doctors fixed the problem with Gamma Knife ® surgery using radiation with scalpel-like precision. The experience was not only life-saving, it set the direction for Beardsley's life.
"I was exposed to a lot of doctors and health care workers. I thought it was interesting," Beardsley said.
Such understatement is characteristic of Beardsley as he describes his time at The Florida State University as a major in the Department of Biological Science in the College of Arts & Sciences. Beardsley expects to graduate with honors in Fall 2009.
"I'm just a hard-working student who dreams of becoming a physician one day," he said.
However, he's also a student who has worked part-time for four years, most recently as a nurse technician at a Tallahassee hospital, not to just to pay expenses but also to acquire hands-on experience with patients and health care.
And he's a young researcher who volunteered in a neurobiology lab and earned a Bess H. Ward Honors Thesis Award for his own project.
An outgoing young man known for a dry sense of humor, Beardsley took a vertebrate physiology class with Paul Trombley, associate professor in biology and neuroscience, and asked to join his lab on physiological characters that control communication between nerve cells. Beardsley learned such techniques as patch-clamp electrophysiology and animal brain dissection.
"I thought Dr. Trombley was funny and really smart," Beardsley said. "One day in the lab, he asked if I wanted to do my own project and graduate with honors. "I said 'okay' because: A, it would be good for medical school, and B: it would be fun, challenging but fun."
Trombley said Beardsley's project is exciting because it takes a novel approach not previously studied.
"Anyone working with Tom will recognize that he quickly picks up any amount of information that is presented to him," Trombley said. "Tom worked in the lab throughout this past summer semester. It wasn't until after the end of the semester that I recognized that he never signed-up for any credit—he just came to do the work purely for his own interest.
"It makes a nice example of the quality of his character and his motivation. Tom is gifted, both in regard to his academic potential and his personality."
Beardsley, a graduate of Palm Beach County Central High School, spent about half his $1,000 thesis award just to purchase the antibody stains he needed for his research, which was designed to determine if melatonin increases the expression of a particular protein that allows for complex patterns of communication between neurons. The patterns are disrupted in neurological disorders such as Alzheimer's disease, stroke and schizophrenia.
"I've had a chance to do a lot of hands-on research at Florida State that I probably wouldn't have had at any other university," he said.
Beardsley said he also has learned much about patient/family/doctor/nurse interactions in his part-time work at Tallahassee Memorial Hospital. "It's not only the science when you work with patients whose families are hysterically crying in the hallway," he said.
But when Beardsley mentions patients, he tells a heart-warming story about a 15-year-old who broke his back and wound up paralyzed from the waist down after he hit an underwater log while being towed in an inner tube behind a boat.
"The whole time, he stayed upbeat and his family stayed positive," Beardsley said.
"For me, the experience was uplifting."