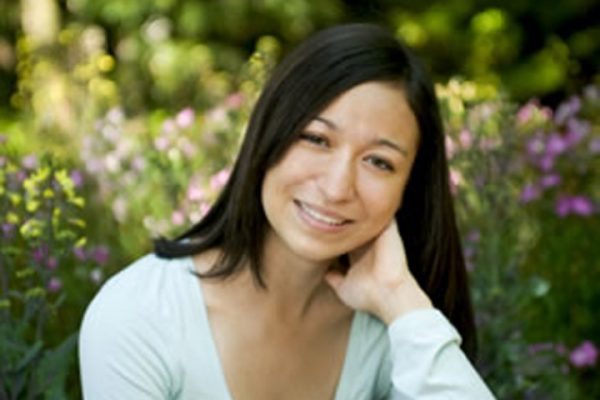 "FSU gave me the opportunity to present my research at conferences around the country."
On a medical mission trip to Mexico, the tooth-cleaning equipment wasn't gentle enough for children. So the volunteer dentist could only rub their teeth with fluoride.
Priscilla Givens was just an assistant, but the clinic was packed. She was asked to clean a little girl's teeth.
And lost her heart.
"I was nervous about having the responsibility," Givens said. "As I began gently rubbing the fluoride on her teeth, she looked at me with the utmost trust and I gained confidence. After I finished, she walked to her father, but quickly turned around and came back to me.
"As I leaned down to hear what she was going to say, she kissed me on the cheek. There are no words for what I felt at that moment."
Now Givens' heart is set on become a doctor. She graduated in May from Florida State University with a major in Exercise Science in the Department of Nutrition, Food and Exercise Science in the College of Human Sciences. She starts medical school in the fall.
Her father (William Givens, '71, engineering), grandmother, brother, three uncles, an aunt, and two cousins graduated from Florida State. A third cousin, Brad Givens, is in his junior year.
Still, she wasn't sure she was going to follow family tradition. But she realized that Florida State not only had a strong faculty for such core pre-med courses as chemistry, biochemistry, anatomy and physiology, but also a student-run free medical clinic, research opportunities and international missions.
Givens was born in Japan, where her father met her mother on a missionary trip, and the family moved to Tallahassee when she was 8 years old. She had taken four mission trips with her church youth group within the United States.
But she wasn't selected the first time she applied to go on a Florida State medical mission. Her persistent nature, though, led her to Global Frontier Missions and Mexico. The next year, she went to St. Vincent, an island in the Caribbean, as a member of Florida State University's International Medical Outreach.
For her honors thesis, Givens worked on the lab team of Susanne Cappendijk, an assistant professor in biomedical sciences in the College of Medicine. Givens studied nicotine receptors in zebra finches in research aimed at developing medication for such neuro-degenerative disorders as Alzheimer's. She won a grant from the Bess H. Ward Endowment to pay research expenses.
"I learned so much from Dr. Cappendijk, far beyond research," Givens said. "But she also taught me the value of research and its importance in fighting disease."
Givens was selected to present her research at two ACC Meeting of the Minds conferences where she had the chance to network with undergraduate researchers in multiple disciplines. "Students researched things from dressmaking to music," she said. "It was so much fun to learn from undergraduates."
Givens found time to indulge in her love of ballet, take dance classes at FSU and perform with The Tallahassee Ballet. At one point, she gave up ballet because her courses were so demanding, but she found her way back.
"I think it's important to learn to budget time well and know your limits. I think I found a healthy balance for me. I missed dance way too much," she said.