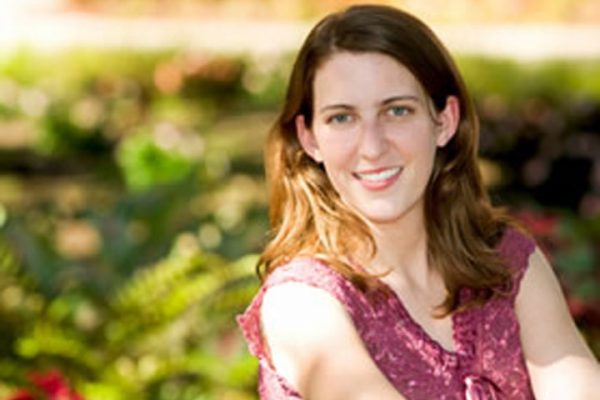 "I chose to attend Florida State because the faculty in the department are first-rate, the students are collegial, and the research opportunities are unmatched."
When Florida State student Mollie Romano Friedman was a child, the walk from the Woodward parking garage to Doak Campbell Stadium felt endless. As she strode with her father, Jerry Romano, through campus to football games, he told stories about his alma mater, where he earned degrees in law and economics.
"He pointed out Strozier Library, Tully Gym where he used to register for classes, and the spot near Landis Green where he met my mom," Mollie said. "Years later, he brought me back to Florida State as a freshman, and I rolled my eyes as I listened to those stories again."
In time, though, she walked into her own stories:
"Walks past Cawthon Hall that make you stop and listen to someone inside playing trumpet. Walks past teams playing on IM fields. Walks to and fro from class with friends, uphill and back discussing politics, literature and the futures that seemed huge in their uncertainty," said Friedman, who earned her undergraduate degree with honors in English Literature in 2004.
Those memories and her admiration for the faculty in the university's School of Communication Science & Disorders brought her back to campus after she served two years in the Peace Corps in Africa.
She won a Presidential University Fellowship, one of the most prestigious graduate awards on campus, and a Project LIFE grant for graduate students specializing in early intervention services for infants and toddlers with disabilities. She also was named Outstanding First-Year Master's Student in Communication Disorders in Spring 2008. Her goal is to get more clinical experience as a foundation for teaching and conducting research at a university.
"I chose to attend Florida State because the faculty in the department are first-rate, the students are collegial, and the research opportunities are unmatched," Friedman said. "Also, after attending FSU as an undergraduate, I came to love Tallahassee."
But it was her work abroad on Africa's west coast that inspired her to study communication disorders. The Peace Corps sent Mollie to Cameroon to be a public health educator in a village where she mostly worked with teachers at a mission school for children with physical, sensory or cognitive impairments.
"In addition to working with the kids and their teachers, I learned what it was like to have trouble communicating by living in a foreign country where the language was not my own," said Friedman, who had studied some French but never the dialects in rural Cameroon.
She talked about her future with her mother, Nancy Williams Romano, who studied audiology as an undergraduate and then speech language pathology for her master's degree, both at Florida State.
"I told my mom how much I enjoyed working with the children, my experience with those kids. She said, 'You love language so much and you see how important language and communication are…' It was a circular route to figuring out what I wanted to do with my life," Friedman said.
In her graduate research, Friedman has been assisting Professor and Department Chair Juliann Woods with research on KidTalk Tactics, an early communication intervention model for young children with significant language disorders and their families.
"Mollie brings intelligence and sensitivity to the teaching and learning experience that motivates her to examine what is, with an eye for what should be, in her efforts to enhance policy and programs for families and young children with disabilities."
Friedman's Florida State roots run deep. In addition to her mother and father, her younger sister, Megan Romano, graduated from the university ('01). Her husband, Eli Friedman ('98), earned his law degree from Florida State in 2001 and works with the Florida Attorney General's office in Tallahassee.