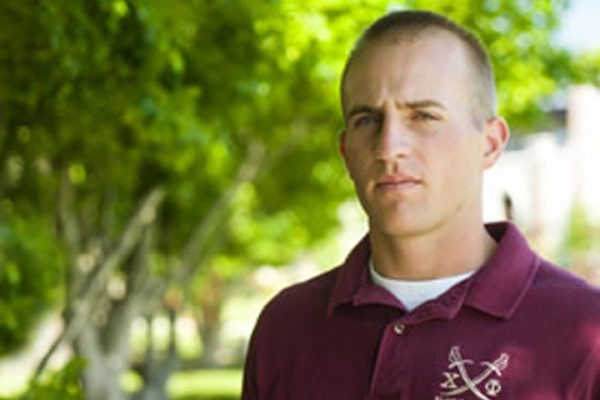 "The old saying goes "You get out of something what you put in it." This statement couldn't be truer in that I have put in a lot of time and effort into FSU while I've been here but it is worth every bit of it."
With an interest in sport management, Brandon Roth represents Florida State University proudly to potential students as a garnet and gold student guide and serves as a student manager for the FSU baseball team. Along with the work in Sports Management program, Brandon also is pursuing a double minor in Business and Communications.
Due to his academic excellence, he has been awarded the Bill Jackson Memorial Scholarship through the Sports Management Department for his leadership and excellence in the classroom, as well as the Chi Phi Educational Trust for excellence, and the Grand Cayman Spirit Scholarship for contributions to his fraternity overcoming tough circumstances.
Although Brandon stays active in athletics and maintaining a high standard in the classroom, he has also been involved in his fraternity and the community by helping rebuild his fraternity; and actively involved with is the Boys and Girls Club, "Habijax" which is Habitat for Humanity in Jacksonville, Toys for Tots, and Relay for Life. "Throughout my years here I have become as involved as I could. Following my freshman year I was given the challenge of rebuilding the struggling Chi Phi Fraternity." The chapter's hard work has paid off as Chi Phi has won back-to-back Thomas A. Gehring Chapter Excellence Awards at the national conferences.
Brandon's plans after graduation are to continue his education with a MBA in Sports Business, while also gaining more professional experience. "I was fortunate enough to be selected from thousands of applicants to intern with the Tampa Bay Buccaneers during last summer's training camp. It was an invaluable experience that reinforced to me that hard work does pay off."
"The old saying goes "You get out of something what you put in it." This statement couldn't be truer in that I have put in a lot of time and effort into FSU while I've been here but it is worth every bit of it. I have experienced things many haven't and been involved with people many idolize. FSU has truly been the greatest years of my life."