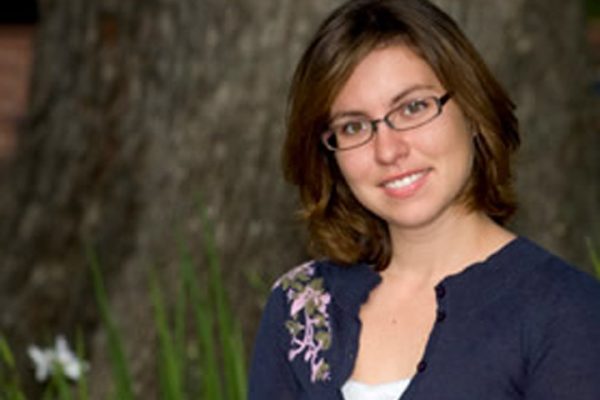 "You can only learn so much from books; eventually you need to get active through leadership positions and volunteering your services to the community."
Jeanette Robinson is serving in the Peace Corps in Africa. Working with local leaders through the Peace Corps' Health Extension Program, she is teaching families about HIV/AIDS, maternal and child health, nutrition, and sanitation.
Following her two-year stint in the Peace Corps, Jeanette plans to enter medical school. "I would like to practice medicine in the field of Public Health, serving poor communities either in the U.S. or abroad."
As an undergraduate, Jeanette carried a double major in Biology and Political Science. She says, "To some people these majors may be complete opposites; to me, they complemented each other very nicely when you consider my goals. Without the Political Science courses, I might not have chosen to enter the Peace Corps, and the Biology courses have given me a solid foundation for a career in Medicine."
Jeanette is the first in her family to graduate from a university. She chose to transfer to Florida State after a campus tour meeting with some "welcoming" professors. She says, "I was fascinated by the kindness shown to me."
Dr. Thomas Roberts, professor of Biological Science, guided her through a Directed Individual Study course, an experience that brought her the American Cancer Society's James R. Fisher Summer Fellowship Award in the summer of 2006. "Through this fellowship," she says, "I studied cell motility and how it relates to cancer cell metastasis using the nematode C. elegans as my model system."
To pass on her knowledge and to gain leadership skills, Jeanette became active in the Tri-Beta Biological Honor Society, a nationally recognized honor society that encourages scholarship in the field of Biology. In 2006, she served as secretary, and the following year, she became president. Her peers say she turned the Society into a well-organized organization that is now more educational and more fun. Jeanette says, "My goal was to make sure more hard-working, dedicated students were recognized for their efforts and achievements. With the largest group of students being inducted since the Society was started here at FSU, I believe I met that goal."
Besides her position with Tri-Beta, she has served as secretary for Mortar Board, a senior honor society that focuses on scholarship and service in the community. Her own service has included volunteering for Make a Difference Tallahassee, the HELP Program at Tallahassee Memorial Hospital, Big Bend Cares, and numerous other organizations.
"You can only learn so much from books," she says. "Eventually you need to get active through leadership positions and volunteering your services to the community."