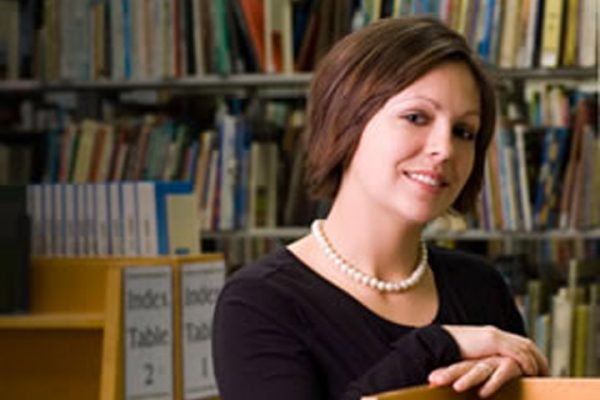 "These terminally ill children have developed a mature perspective—what matters most is family, friends, love, and giving of yourself."
Why does one person devote long hours toward service, when others do not? Krista Caballero, who decided to study at Florida State because of the Service Scholars Program, says, "My love for serving has always been a part of me."
An Honors student, Krista thought the Service Scholars Program would enable her to acquire certain skills "by serving the community through dedication to scholarship and by learning what it truly means to be an advocate for civic and social change." She focuses her attention and efforts on education, hunger and homelessness, and human rights.
Majoring in Elementary Education, Krista also serves as a junior high youth minister for Element 3, a local Christian church. As such she "collaborates with members in using their talents to enhance the educational outcomes of youth with respect to civic responsibility, fostering of friendships, and promoting the message of Jesus Christ." Of her experience Krista says, "It has been an absolute joy. I have learned a lot about getting a program started and developing a supportive team that will stay dedicated. Junior High is such a crucial time for developing character."
For the past three years on family weekends and during summer camp sessions, Krista has served as counselor and family pal for the terminally ill children at Camp Boggy Creek in Eustis, Florida. Yet she feels she has received much joy from them. "With a spark in their eyes and hope in their hearts, these children have developed a mature perspective—what matters most is family, friends, love, and giving of yourself. I am blessed to know them."
She has witnessed the same qualities in the children of Uganda, whom she came to know by serving as a U.S. volunteer for Invisible Children and Hope Child, organizations that sponsor children in war-stricken countries and where AIDS is pandemic. Krista says, somehow these children are able to see through the difficult times. "They absolutely radiate." Wanting to help desperately, but unable to donate enough money to benefit all of the children of Gulu, Uganda, Krista decided to sponsor one child—Frank. "In him, I found my answer."
To explain her service, Krista says, "I have been told by many that I have a gift for caring and helping others." Indeed, she does.