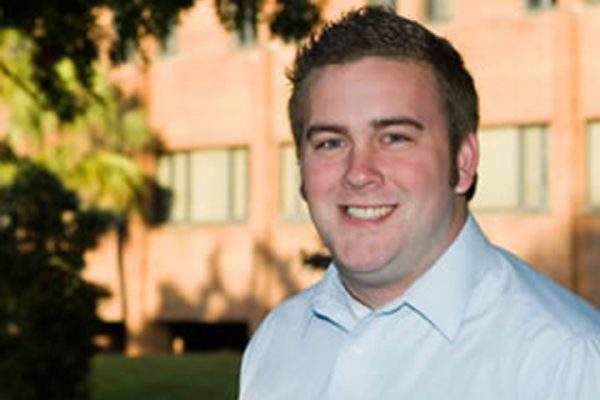 "I was able to build and develop the organizations' websites in such a way that enabled them to promote themselves on local, regional, and national levels."
"I have always believed that one small group can make a large contribution," says Matthew Lundy. "With that in mind, I reached out to both the Apalachee Ridge Learning Center and Boys' Choir of Tallahassee to help them promote their messages."
Fulfilling an internship with both organizations in the spring of 2006, this future database administrator gathered information about the organizations' target audiences and their plans for maintaining a Web presence, which he believes every organization should have. "I was able to build and develop their websites in such a way that enabled them to promote themselves on local, regional, and national levels."
Initially a Computer Science major, Matthew has always held an interest in the way data is distributed, collected, and presented. He says, "After learning that the emerging major of Information Technology had a concentration within that field, I knew it was a choice I would not regret."
His personal goal has been to bridge communication between students, faculty, and staff at the College of Information. He began by serving as a help desk associate for the College's iTec Services. He then co-founded FSU's chapter of the Association of Information Technology Professionals.
Through his studies, Matthew has built a strong foundation for his future, appearing on both the Dean's and President's lists numerous times. He's preparing for a career in Database and/or Network Administration. "Both positions surround the idea of working with and administering data collection, conveyance, and presentation – database through numerous pieces of software, and networking through both hardware and network connectivity."
Because Matthew is a leader and proponent of the value of Information Technology, the College has selected him to co-direct marketing efforts for the Student Leadership Core of STARS Alliance, an organization that works to dispel misconceptions about the fields of Computers and Technology. He says, "The Alliance works to broaden participation in computing among persons with disabilities, underrepresented minorities, and women. But we also attempt to abolish the 'geek' label. We relate to more professions than most people think."
Indeed, we are learning that 'geeks'—those knowledgeable saviors—are essential components of our technology driven world.