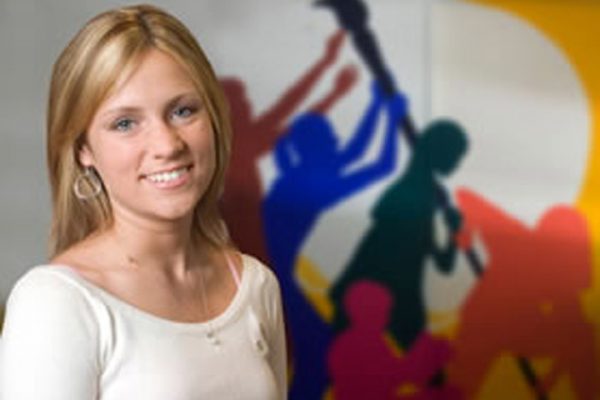 "Art gave these kids a chance to be heard, and no one even knew they had voices."
Megan Bazylak's heart is filled with a passion for art and its ability to uplift the human spirit, including children who have been born with severe and profound disabilities such as Cerebral Palsy, Asperger's Syndrome, Severe Autism, and Spina Bifida.
When visiting the Durham Middle School in Kennesaw, Georgia, Megan observed that these children had no verbal skills, few were mobile, and others had little muscular function so they were bound to wheelchairs. She says, "They were isolated and almost forgotten by their mainstream classmates and the community." So Megan took it upon herself "to help them make art, to prove what they are capable of, and to make others realize how important art is to kids with disabilities."
Before she began, she spent countless hours researching their conditions and learning about adaptive art techniques—taping brushes to their feet and hands, and having them roll marbles through paint. She explains, "I wanted to give the kids a chance to share their wonderful talents however hidden they might seem."
She would not allow these children to be "put in a corner." While giving the students an outlet for expression, she could also "raise their self-esteem, increase fine motor skills, develop confidence, and to have fun while interacting socially."
When the children succeeded in creating their art pieces, as Megan knew they would, she organized a school show. "The principal, teachers, and students were amazed at how well they did. It was awesome to let these kids show off." Afterward, their creations were given to their parents, treasures that parents of mainstream children take for granted. Says Megan, "Art gave these kids a chance to be heard, and no one even knew they had voices."
After graduation next summer, Megan will take her knowledge, skills, and that full heart of hers and put them to work teaching art to high school students. Who, we know, will be lifted up by the opportunities Megan will afford them.