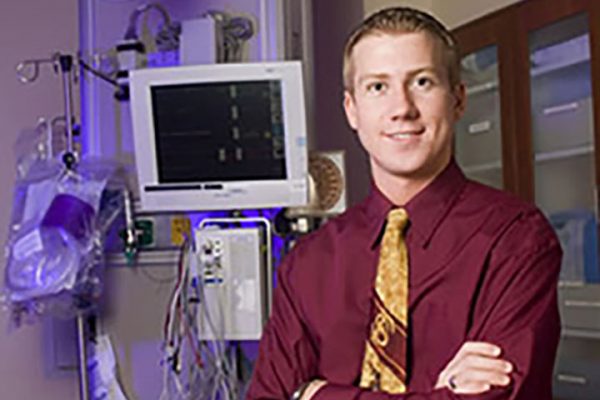 "Students with Steven's dedication help make FSU a superior learning environment."
A certain indescribable feeling comes with being a member of the Florida State family. Steven Koshler understood it the first time he set foot on campus. "The feeling you get when you walk on FSU's campus is different than other schools I have visited. Some give off a pretentious vibe, but at FSU I have always felt welcome."
Steven never let that feeling of comfort turn into complacency. His involvement in ProjectFSU and GoodProject included street cleanups and home repairs for the less fortunate. He has volunteered at Tallahassee Memorial Hospital and the Bixler Emergency Center, showing a dedication to improving his community.
Steven's experience at the hospital renewed his vigor for his path in the medical field. It led to what Steven describes as his most memorable moment at FSU, "my acceptance into International Medical Outreach in the fall of 2004. After a rigorous application process, and weeks of waiting, I finally received an email congratulating me on my acceptance. I thought, I've finally made something of myself as a student here at FSU and now it's my turn to give back. I called my parents, sister, grandparents, and best friends. On our medical trip to Jamaica in spring 2005, I particularly remember an elderly couple. Their gratitude was unlike anything I had ever witnessed. It's one thing to hear a thank you from a patient while at work, but it's another to hear it from those you didn't have to help in the first place."
Steven plans to take a semester off and then enter FSU's medical school. "I like the learning environment that FSU provides." Our response?  Students with Steven's dedication help make FSU a superior learning environment.