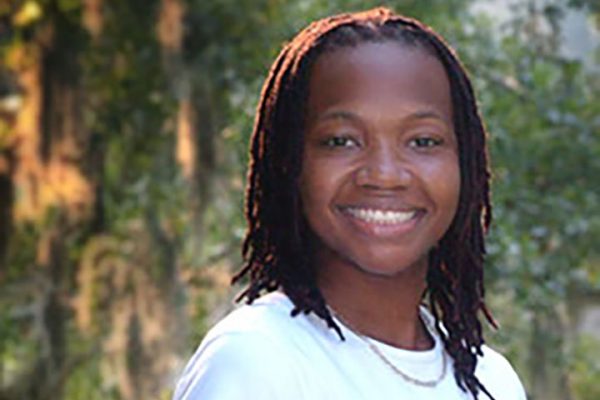 ""I'm glad that I can be of assistance to my fellow students—someone had to help me when I arrived, so now I see it as paying it forward.""
She came to FSU to benefit from the renowned teaching staff of the FSU School of Criminology and Criminal Justice.
Since arriving, Shavonne Pittman Delancey has been giving as much as she gets.
From her position as the assistant director of FSU Service Corps ('04-'05), Shavonne spearheaded the First Annual Rally for AIDS/HIV Awareness. She volunteers with the group ESUBA–Women Helping Women, where she supports female inmates at Gadsden Women's Correctional Facility and Lowell Women's Facility in finding alternatives to violence and self-abuse. She complements her work with adults by tutoring at Riley Elementary School in Tallahassee.
Her academic success includes membership in the National Society of Collegiate Scholars and Phi Beta Kappa. Her academic and civic accomplishments have made her a well-deserved inductee into Who's Who Among American College and Universities '04-'05.