---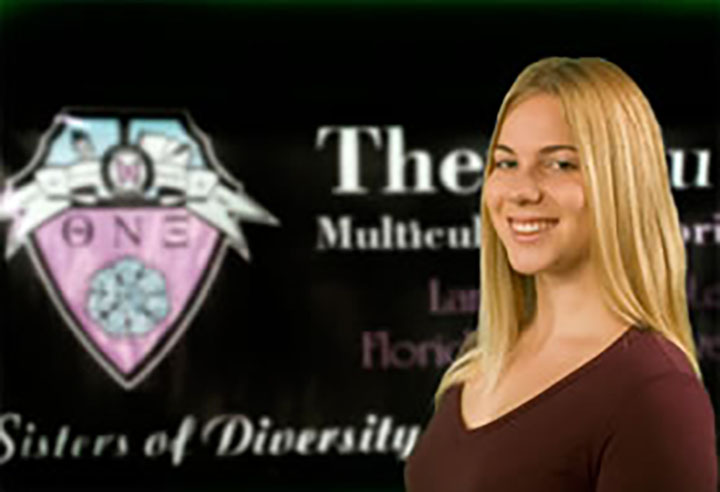 "Nina has participated in a different International Program each year—Costa Rica, Russia, and Spain— and spent spring break 2006 in Jamaica with Beyond Borders."
Graduate Student, International Affairs
---
Nina Pantelic embodies the spirit of adventure and learning.
While studying for her dual bachelor's degree in Russian/East European Studies and Latin American/Caribbean Studies, and a minor in Spanish (graduating magna cum laude in December 2005), Nina participated in a different International Program each year—Costa Rica, Russia, and Spain—and she spent spring break 2006 in Jamaica with Beyond Borders. This Cultural Exchange Program fosters emersion into the host culture. She says, "It was the most culturally enriching seven-day span of my life."
Immersion into another culture is something that Nina does well, even while remaining on campus. She visits the International Center often to give presentations for Global Gatherings or Bridging Cultures, and every Friday at the Global Café, she can experience a new-to-her cuisine.
During her undergraduate years, Nina was a member of Florida State's Honors Program. She appeared on the Dean's List every semester, and was inducted into the Seminole Torchbearers, Phi Kappa Phi, the Sigma Delta Pi Spanish Honor Society, and the Order of Omega Greek Honor Society.
Her passion for other cultures has led her to seek her master's degree in International Affairs. She has already traveled more widely than most of us do in a lifetime, but she has no plans to stop anytime soon. Once she completes her degree, Nina will spend a year in Russia teaching English, taking classes, and continually learning other cultures.