---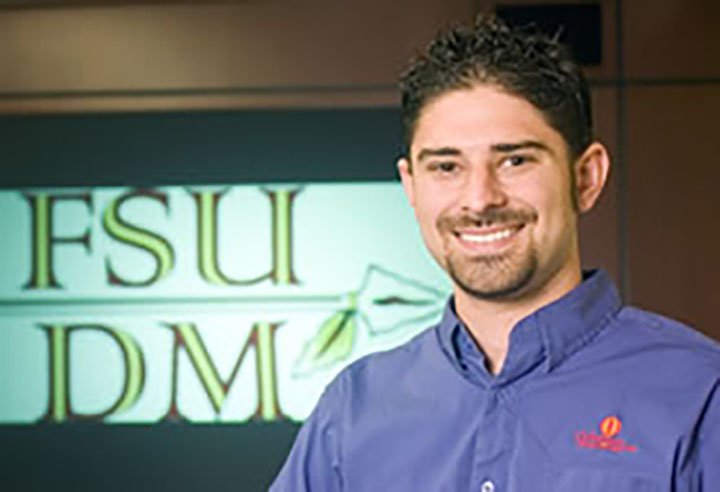 "Vinny has been named the FSU Undergraduate Humanitarian of the Year for 2005-2006, an award given to a student who best exemplifies commitment to service."
2005-2006 FSU Undergraduate Humanitarian of the Year
---
Vinny Bocchino has been named the FSU Undergraduate Humanitarian of the Year for 2005-2006, an award given to a student who best exemplifies commitment to service.
Each year, Florida State's students hold a Dance Marathon, where they pledge to remain standing, and dancing, for the benefit of the Children's Miracle Network. Vinny served as the event manager for the 2005 Marathon, which raised over $224,000 to save children's lives. This year, as overall director, Vinny organized the 32-hour event in which over $270,000 was raised.
Vinny has also volunteered his time to be a part of FSU's judicial process. Students who have been charged with breaking the Student Conduct Code have the option of a peer review. This Student Judicial Board, comprised of undergraduates, hears formal or informal cases on a weekly basis.
Understanding the importance of student's first year at college, Vinny became a First Year Experience Peer Leader. This program helps new students make the transition from high school to that of a successful 'Nole through classes on time management, study skills, relationships, diversity, and more.
Not surprisingly, because of his efforts to help those around him, Vinny was named the College of Communications' Humanitarian of the Year.
Vinny's time at Florida State has been spent in a balance of service and academic achievements, which began his freshman year with induction into the Phi Eta Sigma Honor Society. He then became a member of the Garnet and Gold Key Leadership Honor Society, one of the oldest leadership organizations on campus. Recognized for his leadership, academics, and service, he was inducted into Omicron Delta Kappa. He has appeared seven times on the Dean's List, on the President's List five times, and he will graduate with honors.
After graduation, Vinny will move to South Carolina to work on his master's degree in Higher Education/Student Affairs, but he will always remember his time at FSU fondly, "It was the best fit for me. Both my parents are FSU graduates, and there were many opportunities to be involved."