---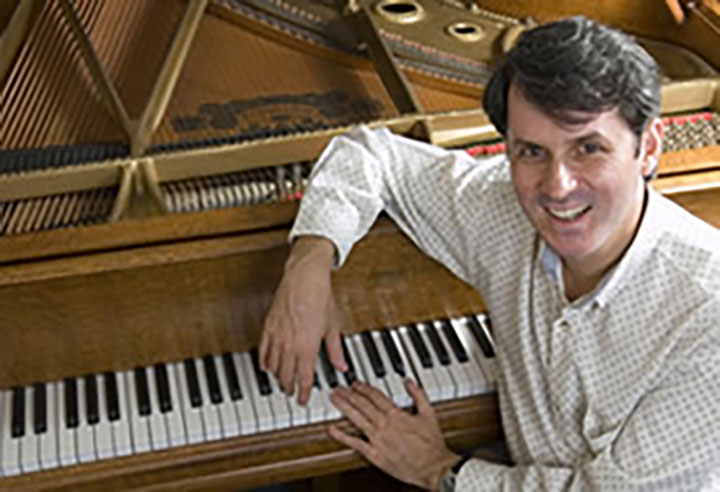 "Combine his talent with his illustrious training and you have one of Florida State's brightest musical minds."
Music Director, Florida State Opera Outreach Program and Graduate Student, Music
---
Luis has talents that most of us only dream about possessing. Combine his talent with his illustrious training and you have one of Florida State's brightest musical minds.
He received a Diploma in Chamber Music and Piano Performance from the National Conservatoire of Strasbourg, France, and a Masters in Piano Performance from the University of Costa Rica. Fluent in Spanish, French and English, he has been on the faculty of the National University of Costa Rica and the University of Costa Rica. He has performed with the National Orchestra of Costa Rica, the Chamber Orchestra of the University of Costa Rica, and in a duo with his wife, contralto Karen Esquivel. He has also been active as the Vocal Coach and Musical Director of the independent Costa Rican Young Artist Program.
Luis selected FSU because of the College of Music's "fabulous international reputation, and its warm, human qualities." In working with some of the school's top professors—Douglas Fisher, head of the Opera Department, and Timothy Hoekman—Luis has come to understand why. He has gained insights into piano technique and the art of accompaniment. In other countries in which he has studied, these "were not appreciated." Professor Fisher has taught him "to go beyond the music, to think as a conductor and leader, using the piano as an orchestra, not just follow the singer."
He has given back to the community by participating as Music Director for the Florida State Opera Outreach Program at elementary and middle schools in Tallahassee and as accompanist for the Florida State Opera Outreach Tour in Costa Rica.
When asked about his plans for the future, Luis half jokingly replies, "To keep studying!" Whether this implies working toward a doctorate in Accompaniment or working as a musician, we know his choice will enrich all those involved in his music.