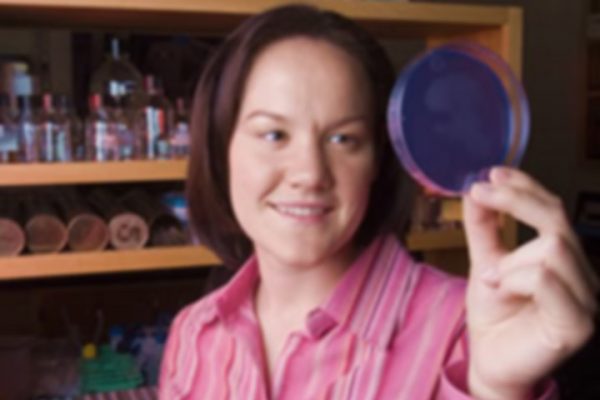 "My goal as a future physician is to provide health care to this growing population of people who do not have the resources to receive the medical care they need."
Imagine traveling to Jamaica, with sandy beaches, coconut drinks, sunshine and the relaxing tropical atmosphere. Sometimes people forget that such a paradise is also a community much like ours with real needs. Marla is aware of this fact and has set out to make a difference to those in need.
Marla participated in the International Medical Outreach at FSU. International Medical Outreach is a program designed to give care to impoverished nations outside the U.S. The program allows students intense, hands-on medical training while exposing them to the social and cultural aspects of practicing medicine. This program took Marla to tropical Jamaica for anything but a vacation. Marla and others served the medical needs of the people of Jamaica for ten days. "I'll never forget the first morning of clinic. We arrived at the clinic site and were greeted by the praise songs of the church members waiting to be seen. I remember thinking the people had so little, but they were rejoicing for what was provided." Marla feels she earned not only the knowledge she gained in the medical sense, but the respect for another culture.
Marla is not only a member of the International Medical Outreach program, but recently served as its director. Says Marla, "I was drawn to FSU because of challenging academics as well as renowned scientific faculty." She is undertaking a Directed Individual Study Research Project under one of her favorite professors, Dr. Robert Reeves. Her research topic is "The Cloning and Expression of the argW Gene of Escherichia Coli."
After Marla graduates with her degree in Biological Science she plans to attend law school. "My goal as a future physician is to provide health care to this growing population of people who do not have the resources to receive the medical care they need," Marla says. No matter where Marla goes or what Marla does, Florida State will always be a special place to her. "I will always be proud to be a Seminole!"