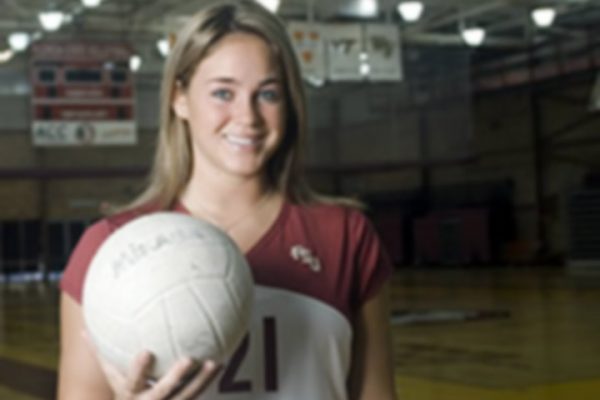 As Summer Weissing knows, the keys to succeeding as a student leader are not only having a strong academic profile, but also excelling in areas outside the classroom. Summer has shown she has the work ethic to succeed as a student and as a member of the Seminole Volleyball Team. When asked why she chose Florida State, Summer replied, "FSU felt like the perfect fit for me." She has shown that to be true. In September 2005, Summer was awarded the Volleyball Magazine Player of the Month, and at the same time she has kept her place on the ACC Honor Roll.
Summer's extracurricular activities have not been limited to athletics. She has participated in the tsunami relief efforts and has been a part of various campaigns to raise money for battered women.
Summer plans to work in Sports Marketing or Advertising when she has completed her undergraduate study in Communications. With the role she has assumed at FSU as a leader in the classroom and on the court, she will be ready to face any challenge that confronts her.