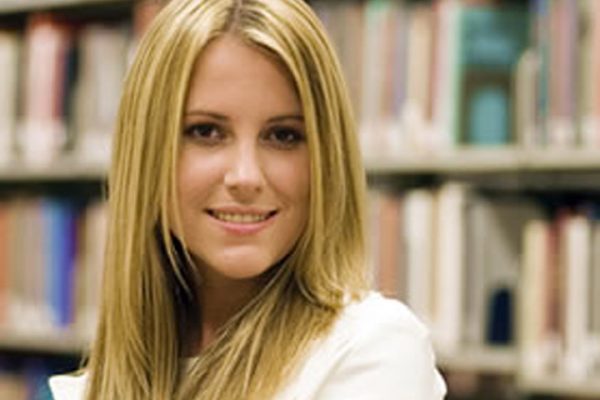 Lauren Woeber is attending Florida State on a Phi Theta Kappa Scholarship that she received while attending Palm Beach Community College. An English Literature major, Lauren chose Florida State because of "the recognized College of English and its notable faculty members." At FSU, Lauren has continued her academic success in a field for which she is passionate.
Currently serving as Florida District Editor of Circle K International, Lauren helps publish a statewide newsletter entitled Kapers. The Circle K International organization is dedicated to service, leadership, and fellowship among college students. In addition to these publications Lauren has also been published in Tallahassee Magazine and Emerald Coast Magazine while interning at Rowland Publishing, Inc.
Lauren has also taken part in the volunteer aspect of Circle K International. She participated in a spaghetti dinner that earned over nine hundred dollars for the Red Cross Hurricane Relief Fund, and served as camp counselor at Camp Boggy Creek, a camp for terminally ill children. For her efforts in volunteering she has been awarded the Governor's Support Award, the District Club Newsletter Award, and two Kiwanis International Scholarships. And that was only while she was in this country.
Lauren traveled to London as part of the Florida State study abroad program and it has become an experience that she will never forget. "Through my study of Shakespeare and International Politics I was able to get hands-on knowledge with tours of Parliament and the Tower of London, and to attend real life Shakespeare plays."
Having received an internship with the Capital Medical Society in public relations, she can now attain her goal of attending graduate school in Communications. Looking back on her senior year when she made the decision to attend Florida State, Lauren feels confident in her decision. "It was the right choice to expand my knowledge within the world of literature and writing."