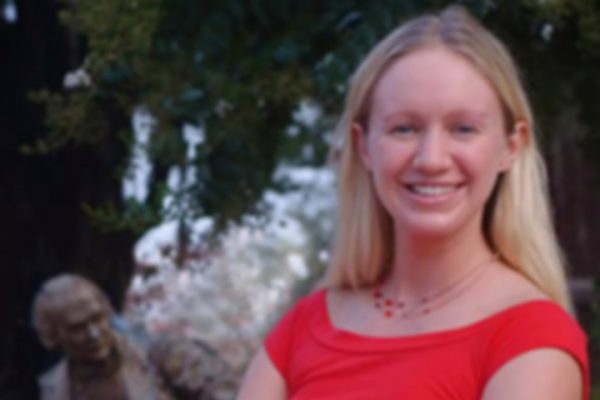 When asked about her most memorable experience at FSU, this student said: "Attending leadership awards night and watching my friends being called up to be commemorated for their dedication to service."
Did you notice that she didn't mention the recognition she received that night? It's called selfless service. And she's called Amanda Simpson, a senior majoring in Philosophy and Political Science.
Her own awards include the Political Science Department's Charles Billings Service Award and the Florida State Student Seminole Award. Her national recognition includes a bronze, silver, and gold Congressional Award for completing over 400 hours of community service.
Amanda's service tenure began when she enrolled at the University and promptly joined the Service Scholar program, and culminated in her founding of SPEAK (Service Promoting Educational Argumentation Knowledge), which creates and maintains speech and debate programs in the local community.
Combining service and debate is a natural for Amanda. As a member of the FSU's Policy Debate team, she 's earned quarterfinal honors at the Tournament of Love at Cornell University and the Crimson Classic at the University of Alabama, and was named 1st speaker at Jacksonville's Star Invitational.
Amanda hopes to use her logic and speech talents as an attorney in criminal law, and has already interned in the Public Defenders Office in Washington, D.C., and St. Lucie County, Florida, and in the Banks and Morris Law Firm in Tallahassee.
Amanda's community service is complemented by her academic excellence. Currently, Amanda is completing her honors thesis in philosophy, which analyzes Descartes' theory of knowledge from a feminist-friendly perspective.