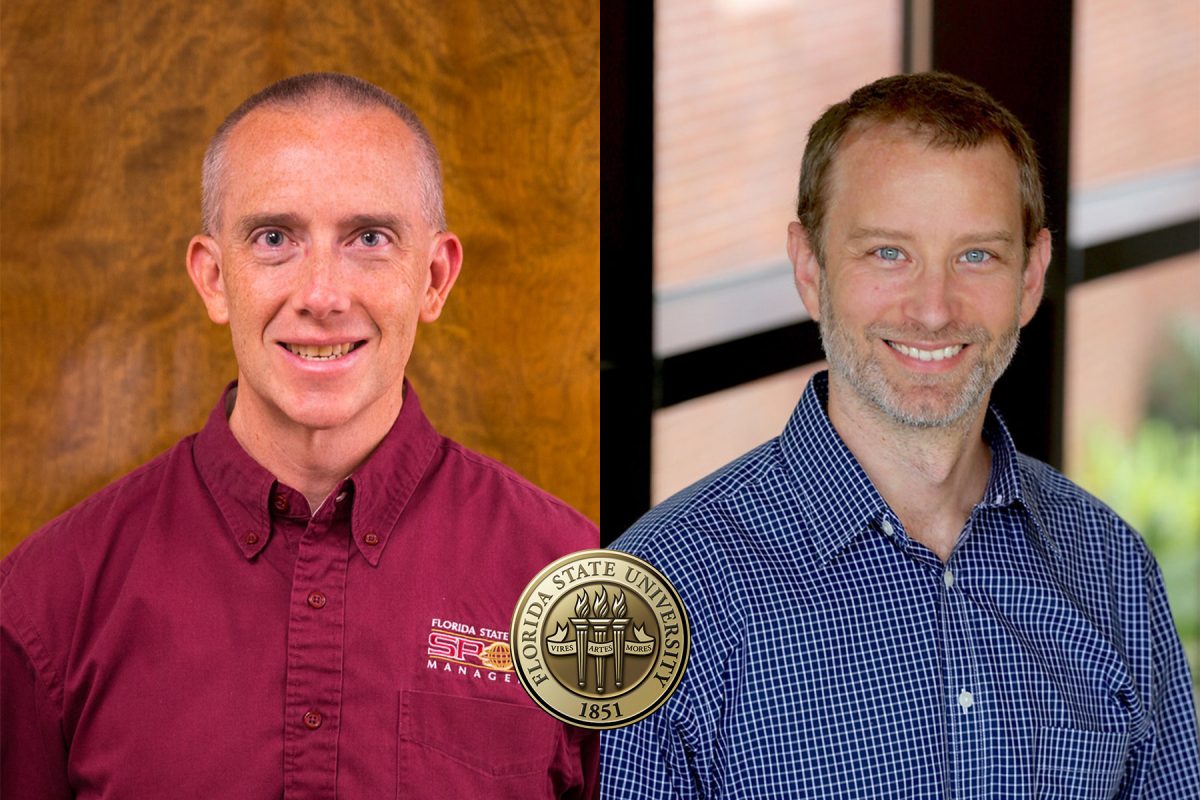 Florida State University College of Education, Health, and Human Sciences researchers Jeffrey James and Tim Baghurst were named Active Fellows of the National Academy of Kinesiology (NAK).  
The honor is regarded as one of the most prestigious a kinesiology scholar can receive. 
James is the Mode L. Stone Distinguished Professor of Sport Management and the current chair of the department. Baghurst is a professor of athletic coaching and the director of the Interdisciplinary Center for Athletic Coaching (FSU COACH).  
The two join five current and former NAK fellows at the college. Current active fellows include Dean Damon Andrew, Associate Dean for Research Joshua Newman while Associate Dean for Faculty Development and Advancement Robert Eklund is a former fellow. Betty M. Watts Professor Michael Delp will be eligible as an inductee next year. 
"In total, we have six faculty members in our college who are either currently an active fellow, will soon be an active fellow, or were an active fellow," said Dean Andrew. "We are fortunate to have so many current and former fellows at FSU, which has established a reputation as a center for excellence in kinesiology." 
NAK was founded in 1926 and is recognized as the preeminent organization in the field of kinesiology. Its annual meeting attracts scholars from around the country to develop strategies and initiatives related to the instruction of kinesiology, physical education and related disciplines. 
James focuses his research on the psychological connection individuals form with sports, teams, individual athletes, memorabilia and the like. His research has helped shape understanding of fan loyalty and transference of loyalty. James serves as chair of the department of sport management and teaches classes, including a seminar in sport marketing, sport sponsorship and sales, and sport marketing. James is a member of the University's Council on Research and Creativity and is editor for the Journal of Sport Management. 
Baghurst researches coaching education and development. In particular, he is interested in coaching ethics as well as the health and wellbeing of coaches. Baghurst has created important partnerships and affiliations with organizations, including the American Volleyball Coaches Association, the Women's Football Alliance, US Youth Soccer, National Collegiate Equestrian Association and Gauntlet Fitness. 
For more information, visit cehhs.fsu.edu.