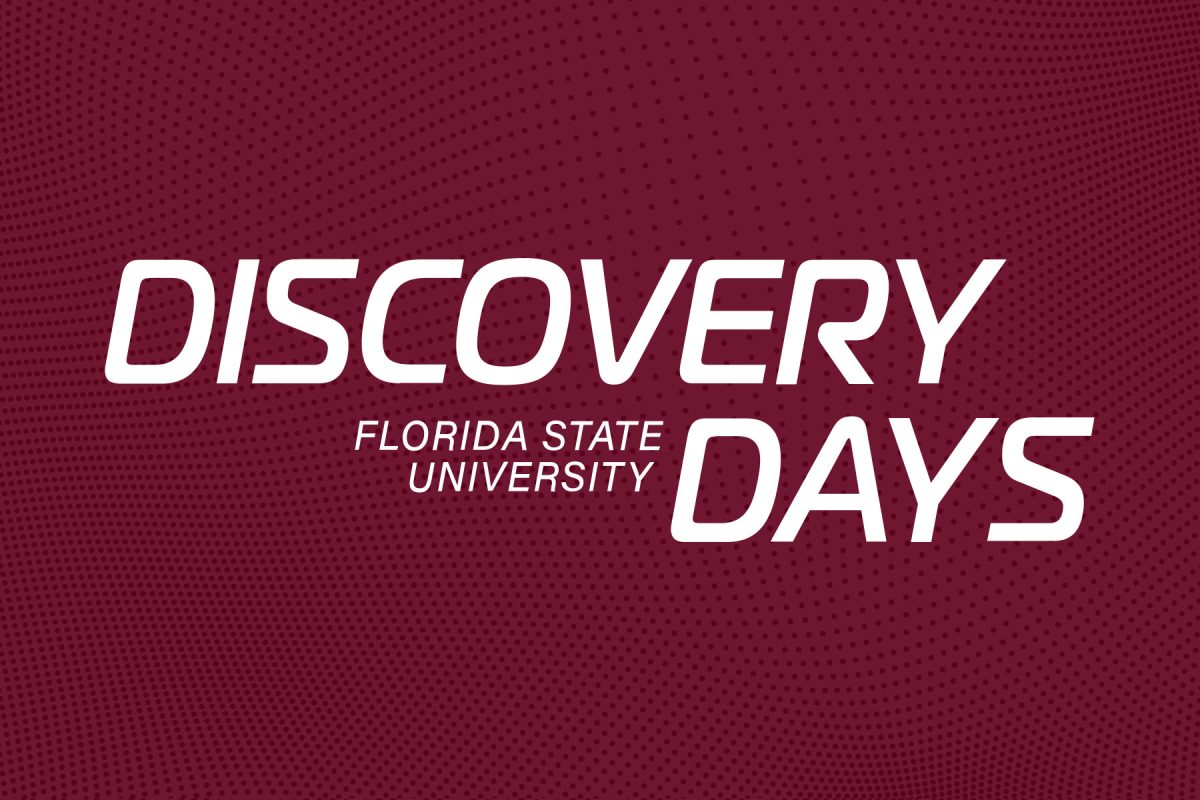 Partnerships between university researchers and industry bring a host of benefits: shared access to expertise and resources, technology transfer opportunities and more.
One you might not have thought of: problems to be solved. Florida State University President Richard McCullough drove home that point with the crowd at the Innovation Ecosystem Workshop – Tallahassee Regional Assembly with UIDP on Monday.
"Industry has a lot of great problems," McCullough said. "Companies bring real-life issues and problems for academic researchers to consider. I learned a lot about basic science and the sort of problems we should be taking on when I was working with corporate partners, and that is one of the great aspects of that type of relationship."
UIDP — an organization dedicated to addressing issues affecting academic-corporate collaboration — co-hosted FSU researchers and professionals from business, government, economic development and health care at Monday's event on FSU's campus. The event was held in conjunction with FSU Discovery Days, a weeklong celebration of research, creativity and innovation at the university.
"Florida State University serves as the innovation anchor for Northwest Florida, and with other significant R&D resources, such as the National High Magnetic Field Laboratory and Florida A&M University, a leading HBCU, this region has much to offer to private sector partners and other organizations interested in generating impact from their investments," said Anthony Boccanfuso, Ph.D., president and CEO of UIDP.
With approximately $355 million in annual research expenditures and more than 50 prominent research centers and institutes, Florida State University is a national leader in innovation across academic disciplines. That strong education and research foundation has helped to build an ecosystem that helps industry find talent and develop new innovations.
FSU Health is a recent example. Florida State University is partnering with Tallahassee Memorial HealthCare (TMH) to build an academic health center on the TMH campus, while also developing partnerships with other health systems such as Mayo Clinic, HCA and others across the region.
"We have so many resources in this community to develop research and to be innovative," said Dr. Dean Watson, Chief Integration Officer at TMH.
FSU Heath will allow the region to attract clinicians who want to devote part of their time to research, work that pays off by informing their clinical care and in new health innovations.
"With that in place, you are able to elevate the care in the community through partnerships," Watson said.
Companies partner with universities for two major reasons, said Marco Brunelli, director in Innovation Management at Siemens Energy: complementary skills and a strong talent pipeline.
During the panel discussion "Catalyzing university-industry partnerships in the Panhandle," Brunelli explained that his company turns to research centers, such as the Center for Advanced Power Systems (CAPS), when a project requires specialized knowledge and equipment. The specialization offered by a center such as CAPS allows them to co-develop new technologies, which are then brought to the industrialization stage by Siemens Energy.
A robust talent pipeline is another asset. Students who intern at Siemens Energy might go on to careers with the company, a win-win proposition for graduating students and their future employers.
Inspiring FSU's entrepreneurial spirit and ensuring student success on campus and beyond are two of the major goals in the university's strategic plan. Through initiatives such as Discovery Days, the development of the Jim Moran College of Entrepreneurship and licensing support with the Office of Commercialization, FSU is meeting those goals.
Leveraging the unique attributes of the region has helped the economic development agency Florida's Great Northwest to find success, said President and CEO Jennifer Conoley. Six military bases represent a hidden talent pipeline for aerospace and defense companies, she said. Part of her agency's role in attracting companies is using data to show that the region is a productive place for investment.
"There are a lot of stakeholders who want to grow here," she said.