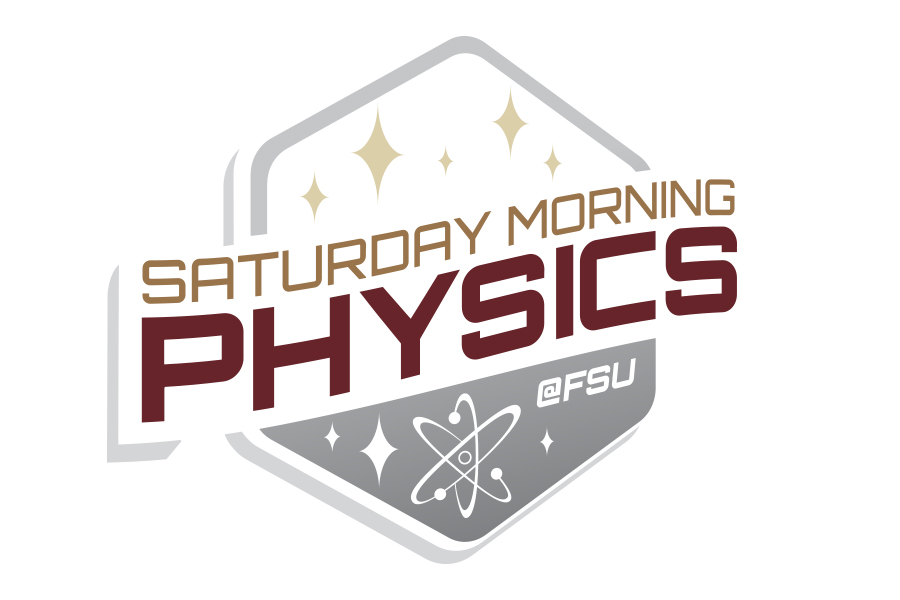 Florida State University physics professors are inviting the community into the classroom this fall to learn about magnets, waves and exploding stars through the annual Saturday Morning Physics program.
"Saturday Morning Physics is a free lecture series in which physicists discuss their work in easy-to-understand, non-technical terms," said Associate Professor of Physics Sean Dobbs. "The program allows students to interact with scientists who perform research at the forefront of various disciplines within physics."
This fall marks the 40th year that the Saturday Morning Physics program has welcomed hundreds of kids and adults to campus to learn about basic physics concepts from FSU faculty. The first session, slated for Saturday, Oct. 7, will cover waves of all types — from ocean to radio waves — and will be conducted along with the Department of Art Education as part of the FSU Office of Research's Discovery Days programming.
Other session topics include exploration of high-tech materials and the quantum universe, a view into how stars explode and how this process is studied at FSU, and the latest sights from the James Webb Space Telescope and other cutting-edge observatories.
"Students will be able to learn about cutting-edge science in an accessible setting, including how the elements that make up the world around us are created in exploding stars and how our understanding of the quantum world allows us to create new technology for creating electricity, advanced computers and more," Dobbs said.  "Learning about these topics in Saturday Morning Physics is a fun and inspiring experience."
All sessions are free and open to the public and are held in Room 101 of the Richards Building, 1055 Atomic Way, on the Florida State University Tallahassee campus unless otherwise noted. Sessions begin at 9:30 a.m. and run until approximately 11:15 a.m.
The session dates and topics include:
Oct. 7: Physics + Art: Waves
Oct. 14: Particle Physics: Understanding the Universe from the Subatomic Scale
Oct. 21: Materials Research for Energy Conversion Applications
This session is held at the National High Magnetic Field Laboratory, 1800 E. Paul Dirac Drive. Closed-toe shoes are required for entry.
Oct. 28: Forging Elements in Exploding Stars and in the Lab
Nov. 4: From Quantum Weirdness to Next-Generation Technology
Nov. 11: How the James Webb Space Telescope and Other Observatories See the Universe
Saturday Morning Physics is presented by the FSU Department of Physics. For more information on each session's topics and the detailed schedule of events, visit physics.fsu.edu/saturday-morning-physics.