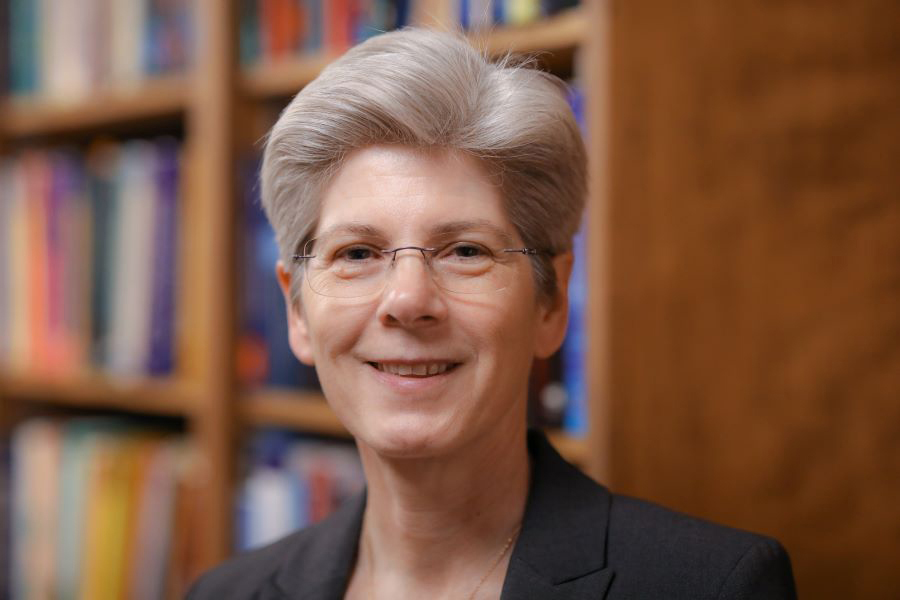 A Florida State University faculty member has earned one of the most prestigious awards in statistics.
Elizabeth Slate, a distinguished research professor in the Department of Statistics in the College of Arts and Sciences, has been selected as a 2023 Institute of Mathematical Statistics Fellow alongside 26 other statisticians worldwide who have demonstrated leadership and research excellence.
"I'm thrilled to be named an IMS Fellow, as this is a distinction I've long admired in my field," Slate said. "I collaborate with researchers to design studies and analyze data to address important questions in a wide variety of areas, including oral health, cancer, psychology, epidemiology and behavioral science, so to have this recognition for my research and leadership contributions is immensely gratifying."
Each year, IMS Fellows are selected by a peer committee based on their unique or pioneering contributions to the field of statistics. Slate's election recognizes her substantial contributions to the theory of reparameterization, a mechanism for designing effective statistical models, and for her research on oral health and the link between selenium and cancer.
Founded in 1935, IMS is an international professional and scholarly society that fosters development and dissemination of the theory and applications of statistics and probability. IMS has 4,200 active global members, and about 10 percent of the current IMS membership have earned the Fellows status.
Xufeng Niu, Department of Statistics chair and professor, said Slate is a longstanding, active leader at the departmental, national and international levels.
"Dr. Slate has had an immense impact on the Department of Statistics, on FSU and the larger academic community," Niu said. "We are so proud of her for being named an IMS Fellow this year, as both the department and FSU benefit from her research efforts, her excellent teaching and her ability to bring together researchers from many fields of study."
Slate earned a doctorate in statistics from Carnegie Mellon University in 1991 before joining the faculty at Cornell University from 1992 to 2000. She served as a professor at the Medical University of South Carolina for over a decade before coming to FSU in 2011. In addition to this IMS Fellowship, Slate is a Fellow of the American Statistical Association and an elected member of the International Statistics Institute. In 2022, she received the Paul Minton Award from the Southern Regional Council on Statistics.
Slate's most recent work is in longitudinal data analysis, Bayesian modeling and recurrent events, all with applications in oral health research, disease biomarkers and other medical research areas. Her work has been published in numerous statistics and medical journals, including Cancer Epidemiology Biomarkers & Prevention and the Journal of the American Statistical Association, and she has received funding from the National Science Foundation, National Institutes of Health and Department of Defense, among other institutions.
"Because my work is in biostatistics, the cross-disciplinary engagement of this field is always exciting and naturally poses challenging statistical issues," Slate said. "Real data can have complex structures or unexplained differences that require specialized statistical methods, so I enjoy using my expertise to strengthen the statistical rigor of my team's findings."
Statistics can be highly collaborative — new findings in statistical methods can lead to new insights in biology, psychology, medicine and other fields. Conversely, research in those fields often requires new approaches in statistics. Slate's career and selection as an IMS fellow serves as a testament to the necessity of this cross-disciplinary research in STEM fields, especially when related to complex statistical modeling.
"I am grateful to so many colleagues, students, and collaborators who have inspired me over the years, as well as my mentors from many institutions — all of whom encouraged and stimulated my work," Slate said. "I'm also thankful for the leadership of IMS for their direction in the profession and the opportunities I've had to meet influential colleagues from around the world."
For more information about statistics and biostatistics research at FSU, visit stat.fsu.edu.