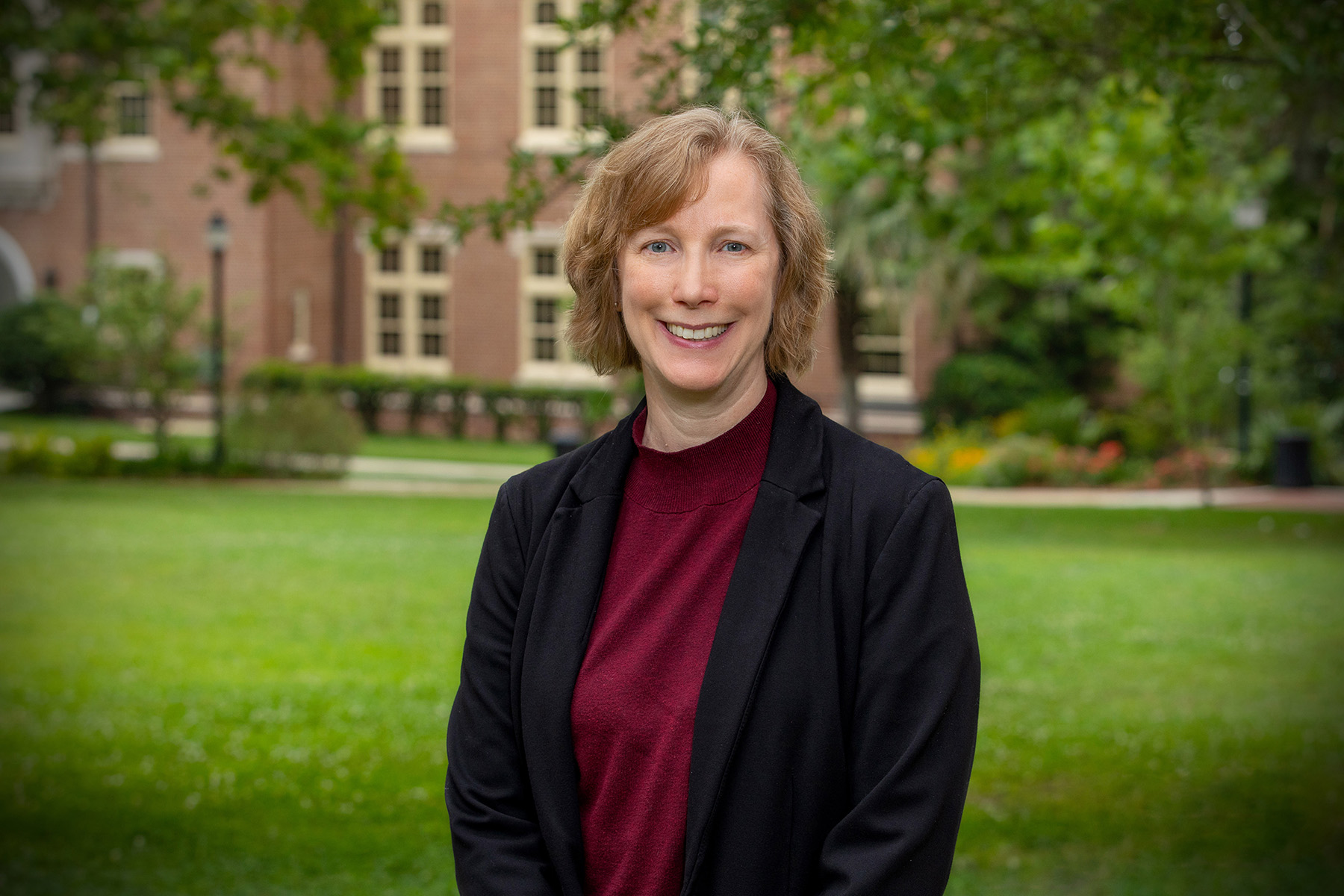 Florida State University has selected professor of information, interdisciplinary researcher and administrator Michelle Kazmer as dean of the College of Communication and Information following a national search. Kazmer will begin her new role July 1.
Kazmer joined the FSU faculty in 2002 as an assistant professor, rising in the ranks to full professor in 2014 and becoming the college's associate dean for Academic Affairs and Faculty Advancement in 2018.
"Dr. Kazmer is an experienced leader, teacher and researcher with a vision to advance the College of Communication and Information," said Jim Clark, provost and executive vice president for Academic Affairs. "Her strong track record of interdisciplinary research and her wealth of institutional knowledge will be a tremendous asset in continuing the college's extraordinary work and creating more opportunities for collaboration. Dr. Kazmer will be a powerful advocate for the college and FSU."
As dean, Kazmer will oversee a college that comprises three schools — the School of Communication, the School of Communication Science and Disorders and the School of Information — and enrolls more than 2,500 students and employs more than 400 staff and 88 tenure-track faculty. She will be responsible for providing a cohesive vision to advance the college as the schools continue to work together on a research portfolio that seeks to solve societal issues in communication and information.
"I am thrilled and honored to have this opportunity to serve our academic community as dean of the College of Communication and Information," Kazmer said. "Our college's faculty, staff, students and alumni are truly extraordinary. I am surrounded by amazing colleagues who improve the world in a multitude of ways. I look forward to working collaboratively to advance our research, instructional and experiential excellence, to fulfill the mission of the university, and to expand our impact and reputation as a college."
In her current role of associate dean, Kazmer supports the advancement activities of the college's faculty, including promotion and tenure, and coordinates curriculum change management and institutional performance of the college's degree programs.
During her 21-year career at FSU, Kazmer has achieved a track record of high-quality and influential research with external funding from the National Institutes of Health, National Science Foundation, Institute of Museum and Library Services, and the Institute of Education Sciences. With research that focuses on distributed knowledge, she explores the areas of health, learning, science, and Golden Age detective fiction, which includes bringing information science theoretical perspectives to the works of Agatha Christie.
Kazmer teaches in the areas of information organization, information policy, information literacy, IT and older adults, and qualitative research methods. She has published dozens of peer-reviewed papers and previously served as co-editor-in-chief of the flagship journal of the Association for Library and Information Science Education and as editor-in-chief of the journal Library Hi Tech.
She holds a bachelor's degree in mechanical engineering from Columbia University and a Master of Library Science from the University of Pittsburgh. She graduated with a doctorate from the School of Information Sciences at the University of Illinois at Urbana-Champaign in 2002.
Before becoming a faculty member, Kazmer held positions as a rare book cataloger, an academic engineering librarian, and a technical information specialist for an American automotive manufacturer.
Stephen McDowell, assistant provost for International Initiatives and John H. Phipps Professor of Communication, has served as interim dean since August 2021 when Larry Dennis returned to the faculty after 12 years as founding dean of the college.
SP&A conducted the national search, and Susan Fiorito, dean of the Jim Moran College of Entrepreneurship, chaired the 11-member search committee.