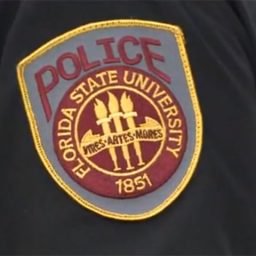 The Commission for Florida Law Enforcement Accreditation (CFA) invites the public to comment on all aspects of the Florida State University Police Department's policies and procedures, management, operations and support services as part of the organization's regular accreditation process.
FSU Police must demonstrate compliance with numerous standards to continue to be recognized as an accredited law enforcement agency by the CFA. These standards, available on the CFA website at www.flaccreditation.org, are applicable to best practices within the law enforcement community and range from life, health and safety-related functions to organizational business and management practices.
As part of the assessment, agency personnel and members of the community are invited to offer comments to the assessment team. For more information regarding the CFA or for persons wishing to offer written comments about the FSU Police's ability to meet the standards of accreditation, send correspondence to CFA, P.O. Box 1489, Tallahassee, Florida, 32302, or email flaccreditation@fdle.state.fl.us.
The CFA team of assessors will arrive on campus Aug. 8. FSU Police Cpl. Tyler Varner, the accreditation program manager, will serve as the facilitator for the team as they review documents, policies and practices, interview individuals, and visit offices and other areas where compliance can be observed.
Once the CFA assessment team has completed their review of the agency, they will report their findings to the full Commission who will determine if the agency has met the standards to be accredited or reaccredited.
Accreditation by the CFA is valid for three years. CFA accreditation is a voluntary process and is a highly prized recognition of professional excellence that affirms the FSU Police Department has met the Commission's standards for law enforcement agencies within the state of Florida.