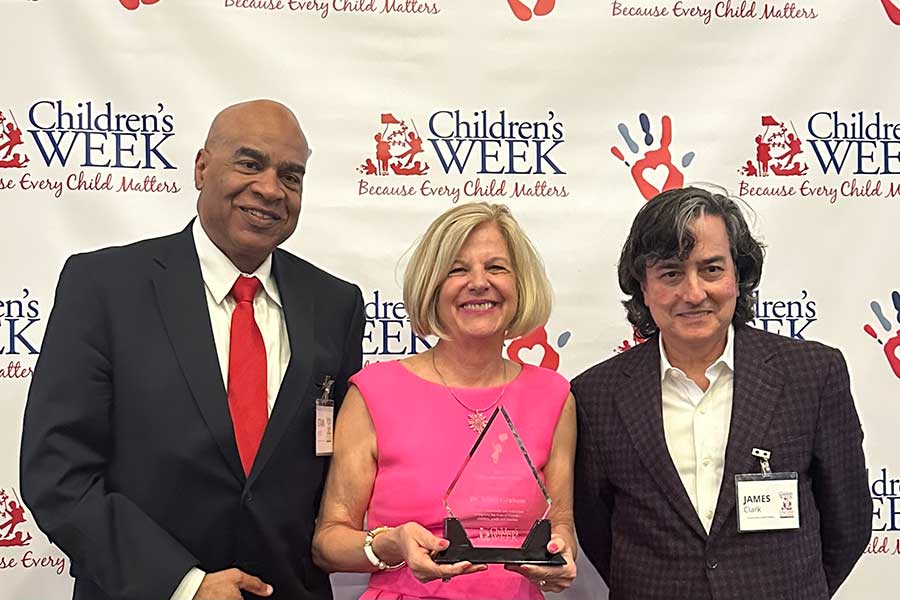 Mimi Graham, director of the Center for Prevention and Early Intervention Policy (CPEIP) at Florida State University, is the winner of the 2023 Lawton Chiles Advocacy Award.   
Through 34 years at FSU, Graham's work has aimed to improve the health of children, particularly from conception through the first 1,000 days of life.  
"Mimi Graham has been an extraordinary advocate for children throughout her entire career," said Vice President for Research Stacey Patterson. "Her research and advocacy have effectively addressed some of society's most challenging issues related to infants, young children and teens. This award is a deserving recognition of her work, which she never sees as complete." 
Former Florida Governor Lawton Chiles started CPEIP to improve maternal and child health outcomes. Graham's accomplishments there include leading a statewide infant mental health movement helping to build clinical capacity, co-founding the Florida Association for Infant Mental Health in 2000 and infusing infant mental health into programs across the state. That work includes ensuring judges in Florida's Early Childhood Courts are trauma-educated and better equipped to address the needs of young children. 
"I'm so proud to receive this award named after Governor Chiles, whose vision still inspires my work," Graham said. "Making Florida a better place for kids is something we should all strive for. We know that through investments in trauma-informed systems and early interventions, we can break multi-generational cycles of abuse and set children up to have healthy lives."  
Graham added: "We need to continue to work to ensure that our state prioritizes these investments in children so that every kid has the resources and care they need to succeed."   
Under Graham, CPEIP has embarked upon a multitude of programs and initiatives including the "Partners for a Healthy Baby" home visiting curriculum, which has served over 20 million families and provides research-based guidance to help expectant families have healthy pregnancies.   
CPEIP has attracted more than $100 million in grants for FSU since launching in 1992. 
For more information, visit the Chiles Advocacy Award.