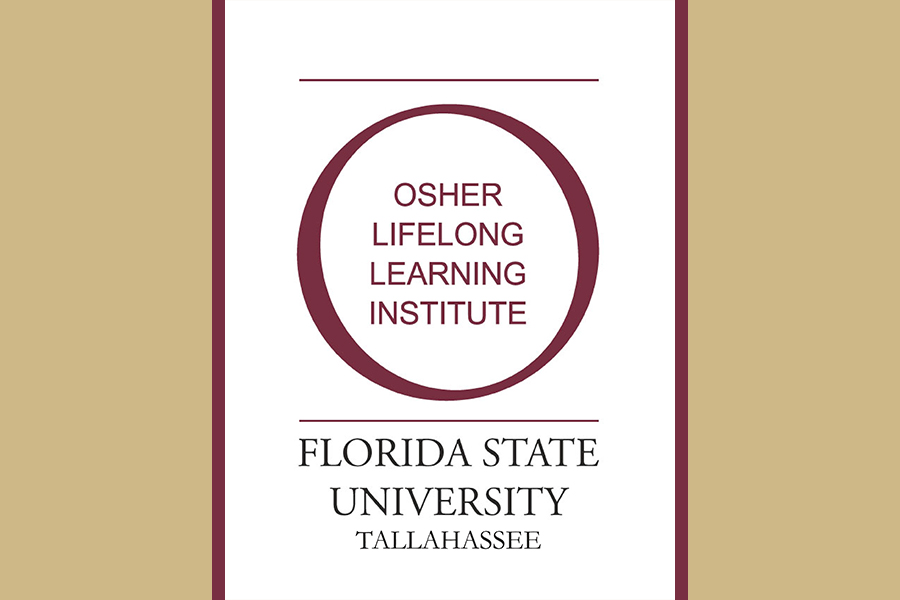 The Osher Lifelong Learning Institute at Florida State University will expand its offerings this spring to include at least four courses in hybrid format — via Zoom and in person at the Broad Auditorium on the campus of Florida State University.    
Until now, OLLI's courses were taught either in-person or via Zoom. 
Included among the classes offered this semester: An Appreciation for Acting; Climate Risk: The Challenge; Coffee Appreciation; Understanding the Internet; French, Spanish and Italian; The Parallel Universe of Ants; The Mad Hatter's Tea Party; The Play's the Thing—A Deep Dive into Hamlet; Tips and Tricks for Managing Your Passwords; Supreme Activists: Justices Making Law; Writing Our Life Stories; Chaplin: The True King of Comedy; and Chair Yoga.
The OLLI Course and Activities Catalog, chock full of course and activity descriptions, is available at olli.fsu.edu. OLLI will host a Showcase of Classes featuring all in-person instructors 2 p.m. Monday, Jan. 30 at FSU's Turnbull Center. Videos of all instructors, in-person and Zoom, giving brief descriptions of their classes are posted at olli.fsu.edu.  
Online registration for classes and activities begins Wednesday, Feb. 1, and spring semester runs from Feb. 20 to April 7. 
Membership in OLLI at FSU is open to all adults 50 and older who love to learn in a stress-free environment where there are no tests, no homework and no required reading. There are no education prerequisites. 
Instructors include faculty members from local institutions of higher education and area experts. But Zoom has extended the range of instructors and students who can join OLLI's classes and activities, regardless of location. This spring OLLI even offers a class on Islam taught from Micronesia, the greatest distance ever for an OLLI class. 
OLLI offerings also include special lectures, clubs, activities, travel, social opportunities and more. 
For more information about OLLI at FSU and how to become a member, visit olli.fsu.edu. For additional assistance, contact Deb Herman at dherman@fsu.edu or Terry Aaronson at taaronson@fsu.edu.