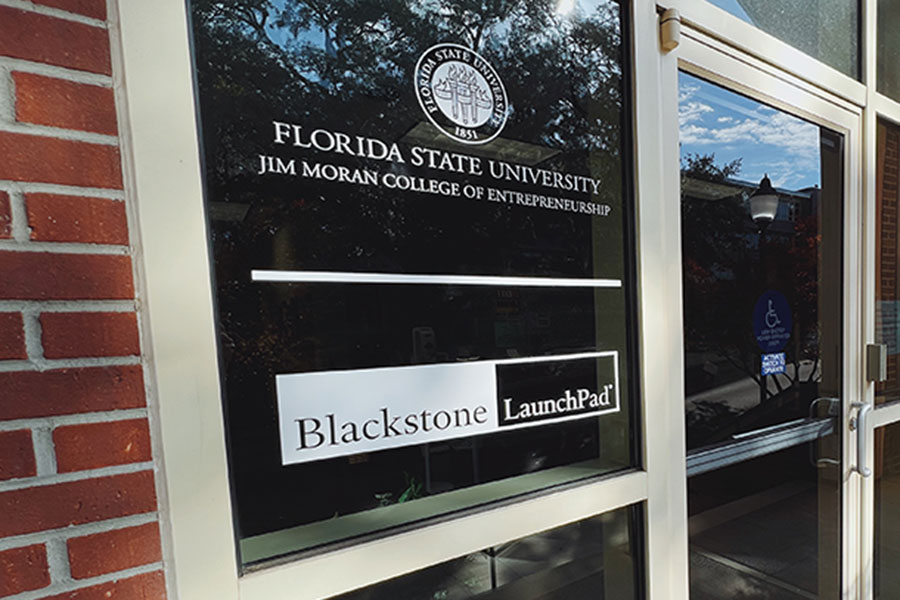 One of the world's largest investment firms is partnering with the Jim Moran College of Entrepreneurship at Florida State University to help spark student startups and grow the campus's entrepreneurial spirit.
Blackstone Charitable Foundation, the philanthropic arm of Blackstone, is providing its Blackstone LaunchPad program through a grant to the Moran College. 
LaunchPad is an entrepreneurial skill-building program offering students the tools to support their career journeys. Through the program, students can access mentoring networks, learning tools, participate in fellowships and convene with students and staff at events that tap Blackstone's network of entrepreneurs and resources.  
"The first step in breaking entrepreneurial barriers is to bring entrepreneurship to those who need it most by meeting students where they are," said Maura Pally, executive director of the Blackstone Charitable Foundation. "There is no better place to start than right on their campuses."
The Moran College joins four other colleges and universities in a $5 million expansion to LaunchPad's network, which now includes 46 colleges and universities and reaches about 1 million students nationally.
LaunchPad students can experience building a startup and access a pipeline of internship and job opportunities. Additionally, students can participate in national programming such as pitch competitions, fellowships and conferences where they can build their network of professional relationships.
Susan Fiorito, dean of the Moran College, said the entrepreneurial spirit at FSU isn't confined to the Moran College and LaunchPad will help support outstanding talent from other colleges across the campus. 
"It will provide us more resources to build more entrepreneurs and reach a diverse group of students no matter what major they are pursuing," she said.