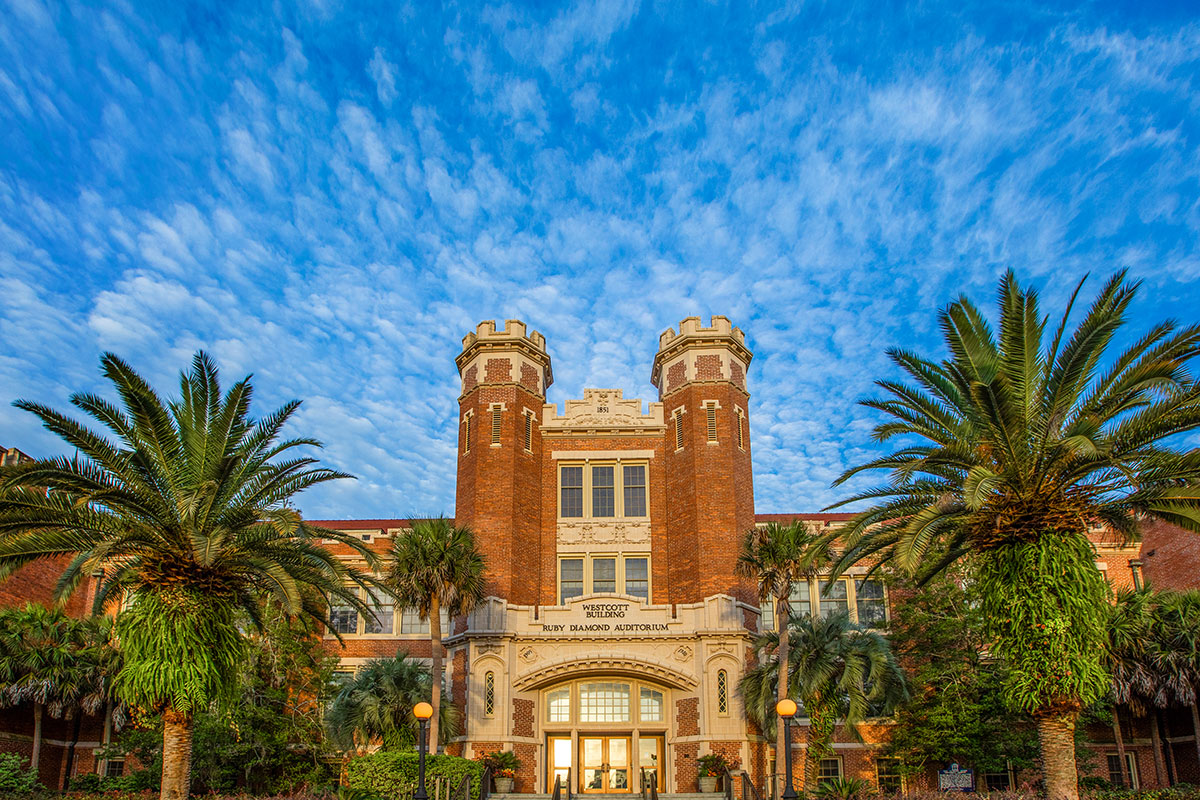 Florida State University ranked No. 13 among all public universities in the United States by Niche, a research company that produces an annual ranking of colleges and universities.
"That's a very big deal," said FSU President Richard McCullough. "People are taking notice of the things that we're doing at Florida State."
Niche produces in-depth profiles of every school and college in the United States, with more than 140 million reviews and ratings from students and alumni. For its annual rankings, the company examines data from the U.S. Department of Education on academics, admissions, finances and student life.
The ranking reflects the strength of FSU's national and international reputation among students and alumni.
Students cite access to academic and student services, opportunities to get involved in campus organizations and the beautiful campus in their ratings.
The university's rising reputation has produced record-breaking numbers of first-year admissions applications. Since 2016, FSU has seen an astounding 157% increase in first-year applications and last spring admitted the most academically accomplished class in its history.
FSU, bolstered by its increasing graduation and retention rates, also has been ranked as a Top 20 national public university by U.S. News & World Report for the past four years.
"Students know they will receive a quality education at Florida State University and that we are invested in their future," said Provost and Executive Vice President for Academic Affairs Jim Clark. "It is exciting to see that organizations like Niche are recognizing what a special place this university is."