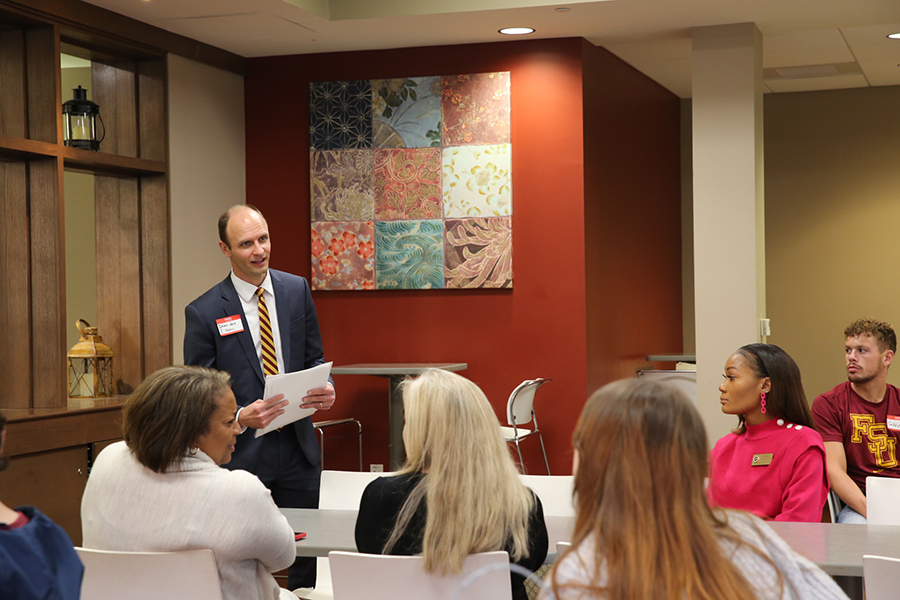 Although many Florida State University students become Noles straight out of high school, a good number start their college education elsewhere before transferring to FSU.
That currently accounts for more than 8,000 students — about a quarter of the undergraduate student body — and FSU celebrated them last month for their achievements and contributions to the university.
"We want our transfer students to know how much they are valued at the university," Transfer Student Services Director Robin Haggins said. "We are committed to helping them find a community of peers and mentors so they can come here and feel at home. We don't want our students merely to survive, but to thrive, at FSU."
Transfer students come from as close as Tallahassee Community College and as far as the university's campus in the Republic of Panama, as well as from institutions in all corners of the United States.
The university hosts several annual events specifically geared toward the transfer-student community. During a recent transfer-student roundtable discussion over light refreshments at The Globe, FSU's transfer students had a chance to visit with one another, to reflect on their unique experiences at the university and to discuss their challenges with administrators.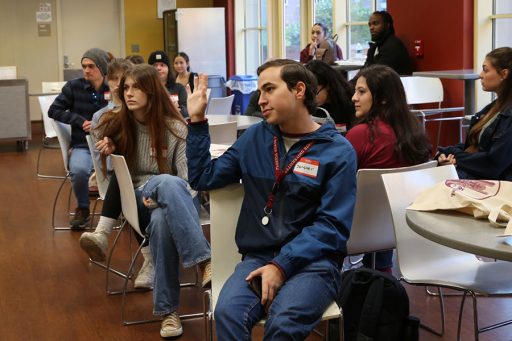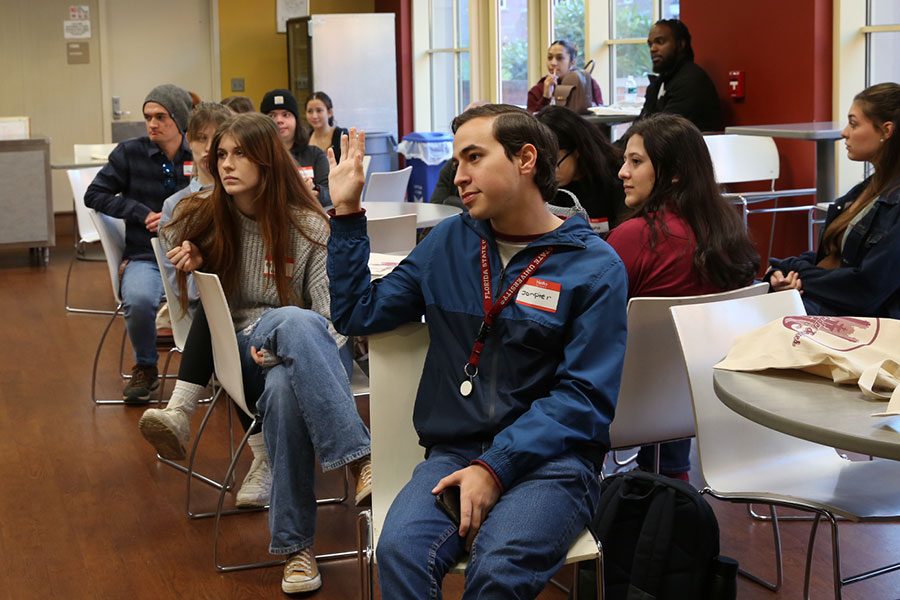 Guest speaker Joe O'Shea, FSU's associate provost and dean of Undergraduate Studies, shared his own affection for FSU as an alumnus and how transfer students benefit the university.
"The students who transfer here from other institutions bring such a diversity of perspectives and backgrounds," O'Shea said. "We are enriched in many ways by our transfer student community, and I'm inspired by the impact they make on the world."
Said Katie Kincade, a transfer student from Florida State College at Jacksonville: "It is evident that Dean O'Shea cares about us and wants to see us succeed."
The long list of successful FSU transfer students includes Parris Glendening, a twice-elected governor of Maryland and a three-time FSU graduate.
Glendening started at Junior College of Broward County, now Broward College, and transferred to FSU, receiving his undergraduate degree in 1964, his master's in 1965 and his doctorate in 1967. The Archives of Maryland boasts that he was the youngest student in FSU history to receive his doctorate in political science.
Fred and Debbie Tresca are two of FSU's most engaged alumni donors, and they are former transfer students who fell in love and got married while attending the university. Fred Tresca was inducted into the College of Business Alumni Hall of Fame in 2015. He and his wife have made major gifts to support FSU's Honors, Scholars and Fellows House; Global Scholars Program; and Legacy Hall, the future home of the College of Business.
Alumnus Daniel Hubbard, who served in the Army and earned an associate degree from Orlando-based Valencia College, said he chose to continue his education at FSU because of its strong psychology department, its reputation as one of the nation's most veteran-friendly universities and opportunities for undergraduate research.
He took part in FSU's Undergraduate Research Opportunity Program, working in the lab of Thomas Joiner, Florida State's Robert O. Lawton Distinguished Professor of Psychology and one of the world's leading experts on the causes of suicide.
Hubbard went on to win the Truman Scholarship, one of the most prestigious awards a college student in the U.S. can receive, to support his research on reducing suicide in the Army.
"As a transfer student at FSU, I felt I had numerous opportunities to participate in research, honor societies and community service with student organizations," Hubbard said. "Through these opportunities I was able to discover interests, hone skills and give back to my community."
As this year's transfer students settle in, FSU is laying the groundwork for the next class. The Transfer Student Services team will host FSU Advising Day on Nov. 2 at Tallahassee Community College. Most of the university's transfer student population comes from the Florida College System, with nearly 4,000 of them from TCC. FSU also joins all 11 other state universities in online State University System transfer fairs each spring and fall.
Kincade, the transfer student from Florida State College at Jacksonville, who is majoring in communication science and disorders, said FSU transfer-student events have helped her integrate into her new community.
"Going to these roundtable events has allowed me to meet other transfer students that share similar experiences to mine," she said, "and I'm grateful for the opportunity to meet so many nice and supportive people."